Adventure by 1canoe2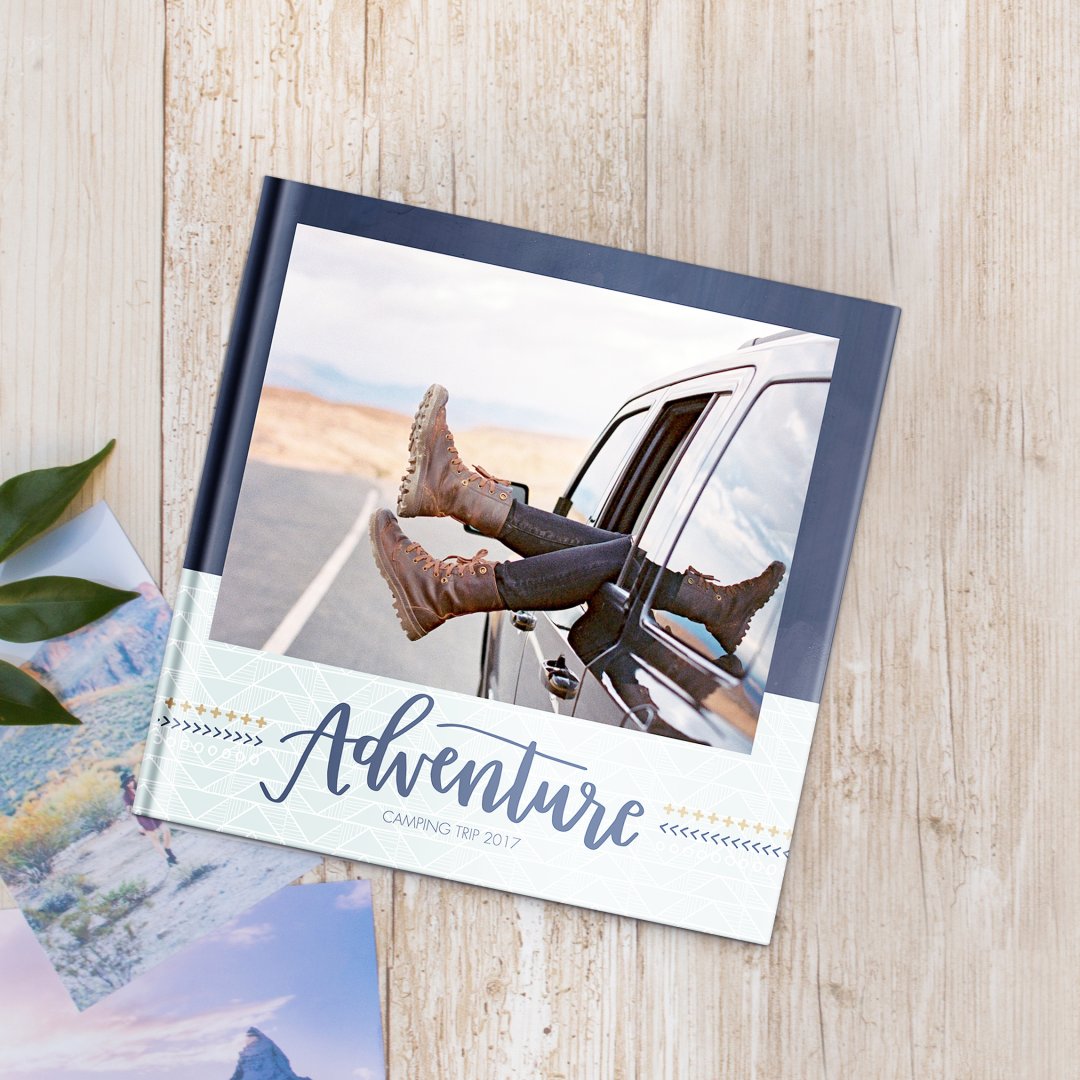 Ready for some adventure?! We're so excited to announce our latest designer collaboration: 1canoe2! They're an illustration company that cultivates community through cheerful, heartfelt paper goods and gifts. Each piece of artwork is hand painted with a touch of nature, curiosity and modern homespun flavor.
Inspired by their love of the outdoors, 1canoe2 put together a beautiful travel photo book that'll fuel your wanderlust.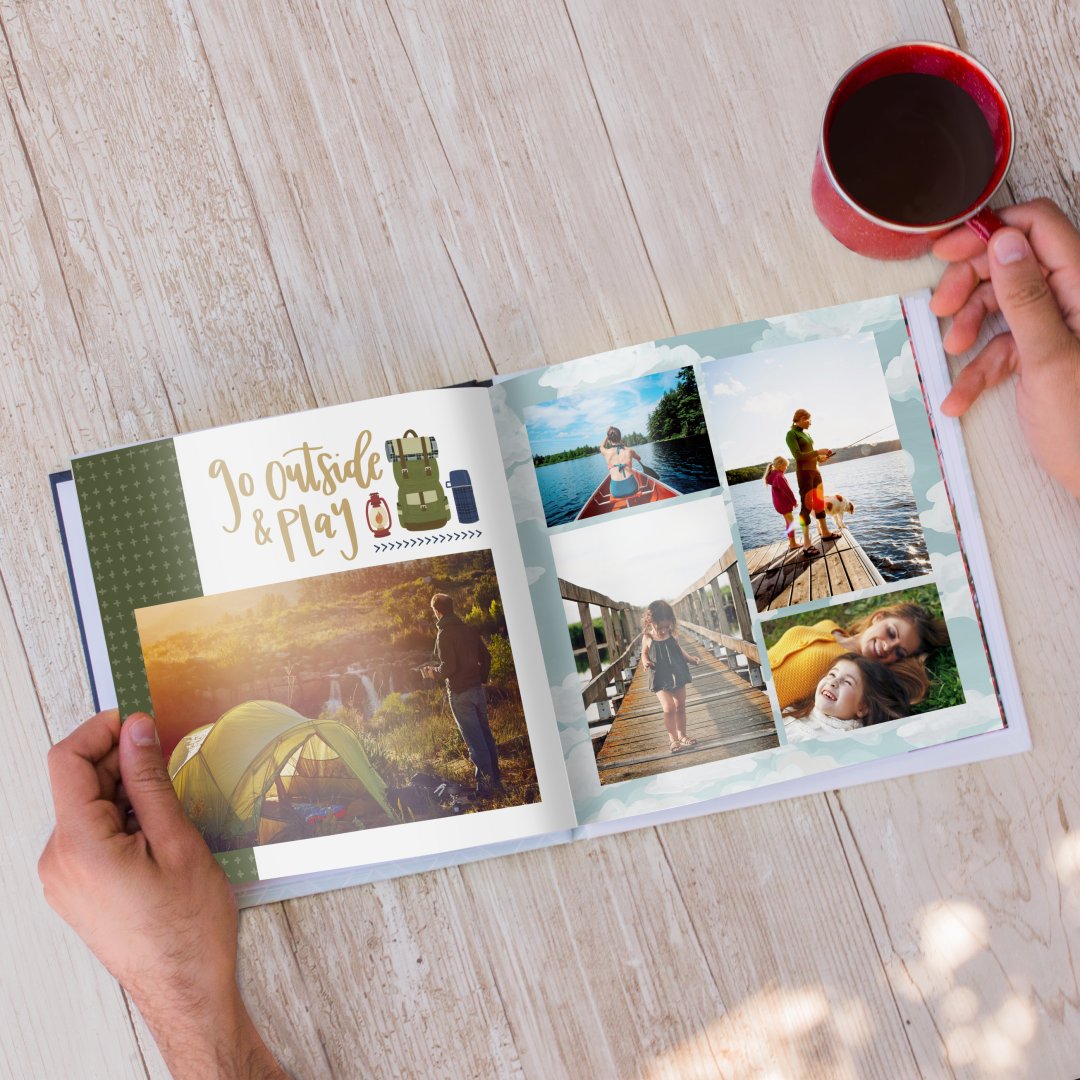 1canoe2 added fun brush lettering and adorable scrapbookesque stickers to highlight your travel adventure. This is a great theme to recap summer camp, your trip to the mountains, camping, or a road trip with your pals.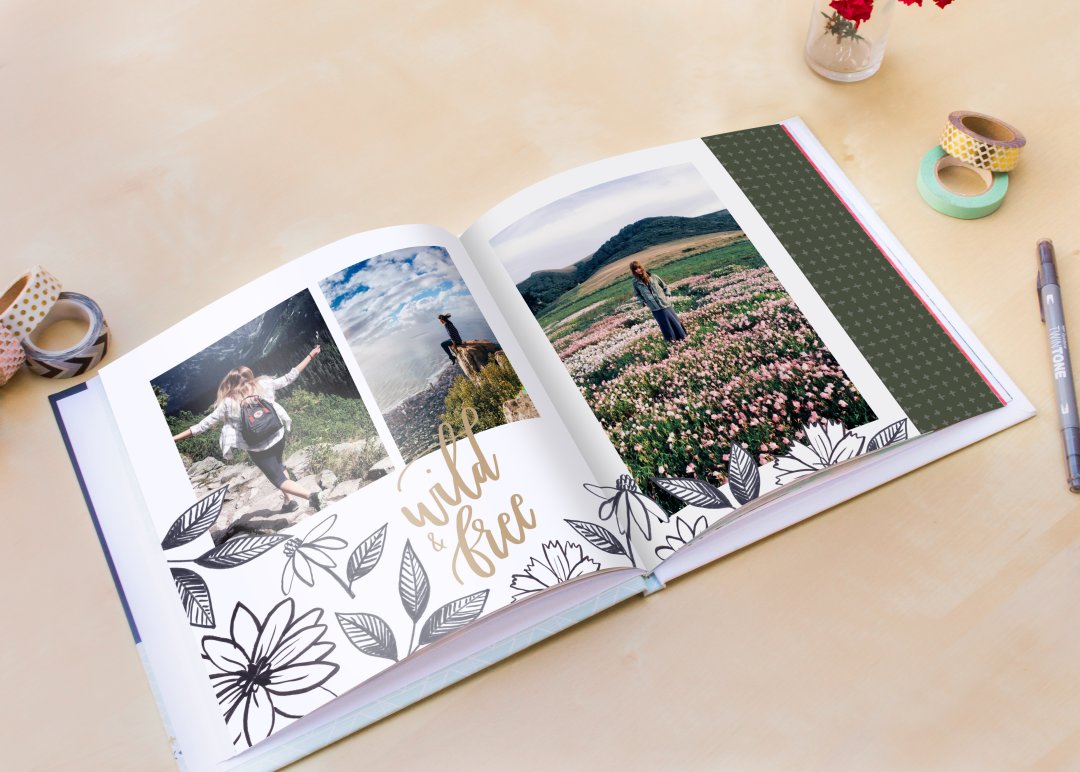 With your phone full of your summer adventures, put them to good use by creating a recap book. You can even get the kids involved and make it a group effort. This Adventure by 1canoe2 theme is sure to resonate with children and adults.
You can even further embellish your photo book with washi tape, pieces of memorabilia from your trip, pressed flowers, or ticket stubs.
Enjoy creating your own adventure themed photo book with this new design by 1canoe2!