"You Look Great" and Floral Prints by Oleander+Palm
How To Easily Style Your Bathroom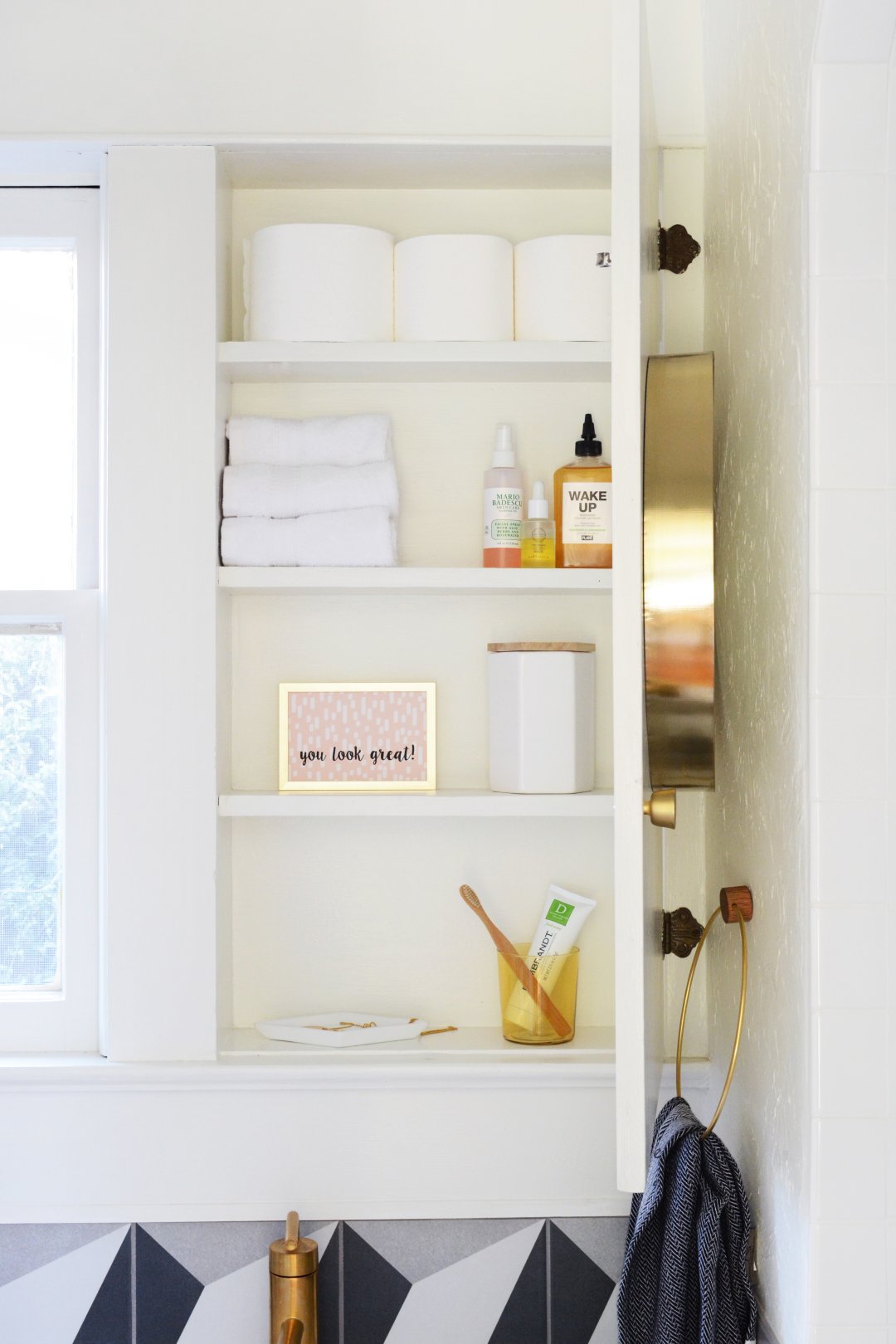 The bathroom might be the most under-styled room in the house. Would you agree? But, really everyday is started in this room. I am a firm believer that your surroundings can effect your mood. Waking up to disorganization and an uninspired space might be the wrong way to begin your day.I'm sharing some pretty bathroom art that might give you a little boost of encouragement (and yah, you can download all three pieces for FREE!)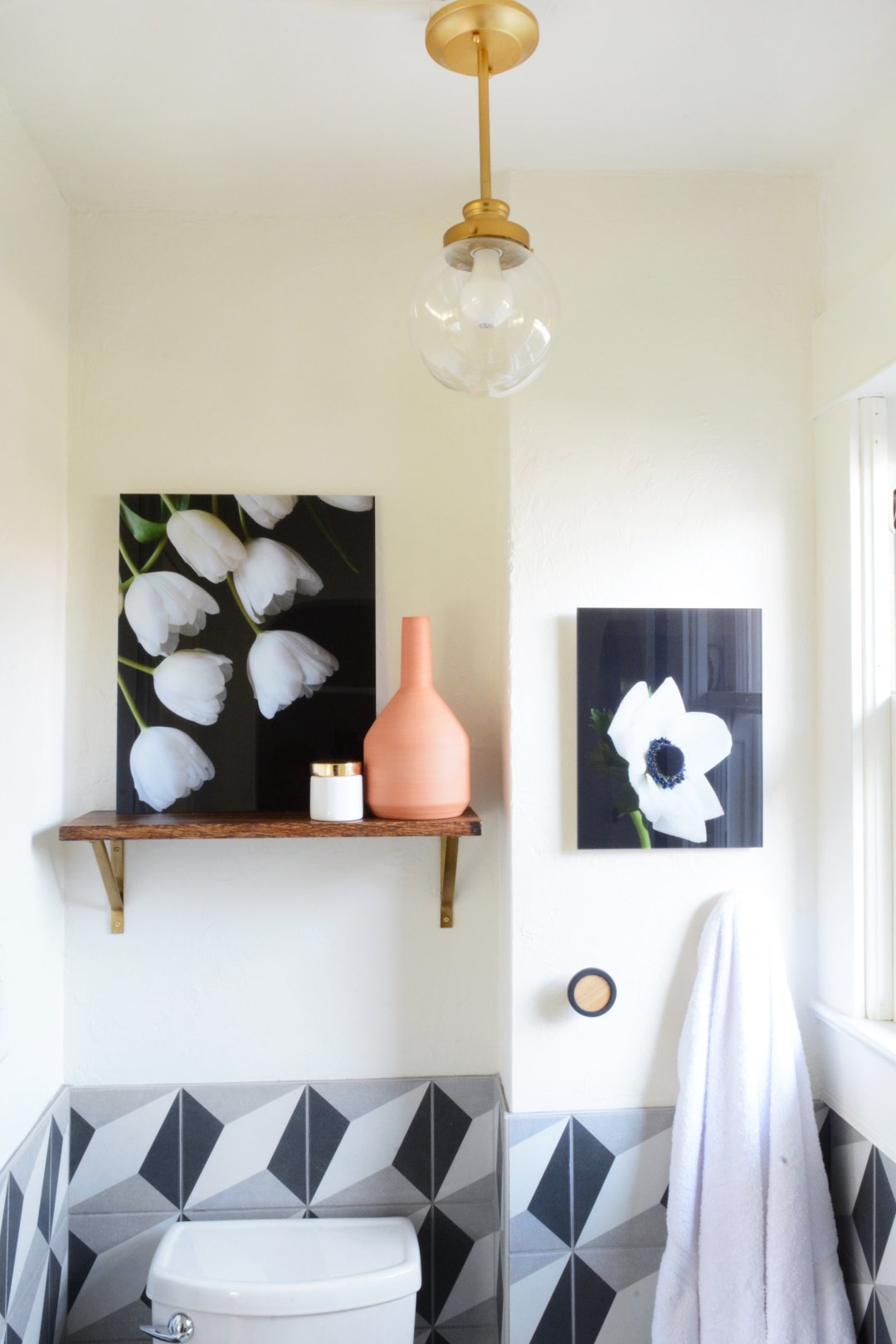 If you like these prints, you can download them for free.
I also created a little print that says "You Look Great!". I like the idea of this being small enough to fit into a medicine cabinet. It's a nice little surprise with you open the cabinet to reach for your toothbrush. I printed this as a 4×6 photo print at Mixbook, which are only $0.15 each to print. I framed this little print in a inexpensive brass frame to add to the gold and brass accents in the bathroom.
For more on Jeran's bathroom styling and organization tips, visit her blog
here
! Don't forget to also customize your
photo book
and
photo cards
for extra decoration.
Related Print Products
photo prints
,
poster print
,
acrylic print
,
metal prints
,
canvas print
Related Print Post
diy canvas prints
,
mixbook hack
,
new small metal prints