Gift Guide for the Traveler
I'm sitting outside of a cafe in northern Thailand under the generous shade of a mango tree; a fan passes over me again, providing a little relief from the constant heat and humidity. Although it's just a normal day here, back in the U.S, today is Thanksgiving, and for me a day to reflect. Thailand has been an amazing experience, filled with incredible food, new friends, and adventures that I will remember forever. I've been on the road for a year and a half now, and while I miss my life and friends back in San Francisco, I couldn't imagine living any other way now.
No matter where you are in the world, however, some traditions will always stay the same. And so it was with no surprise that I was asked this question while on the phone with my family;
"Sooo, what do you want for Christmas?" followed by, "Do you even have an address" I'm a minimalist, Mom, and yes, I do have an address - sort of. If your family is like mine, then the minimalist answer doesn't cut it. And while it's hard to keep things light while you're on the road, there are still gifts we enjoy. Here are my suggestions on what to get for the intrepid traveler on your list:
Gift Ideas for the Traveler
6"x6" mini books - Homesickness is real! Especially after the initial excitement of a new place wears down. Give your loved one a portable treasure trove of all their friends and family, so they can look back on it whenever they feel a little blue. It's small and light enough to easily toss in a carry on.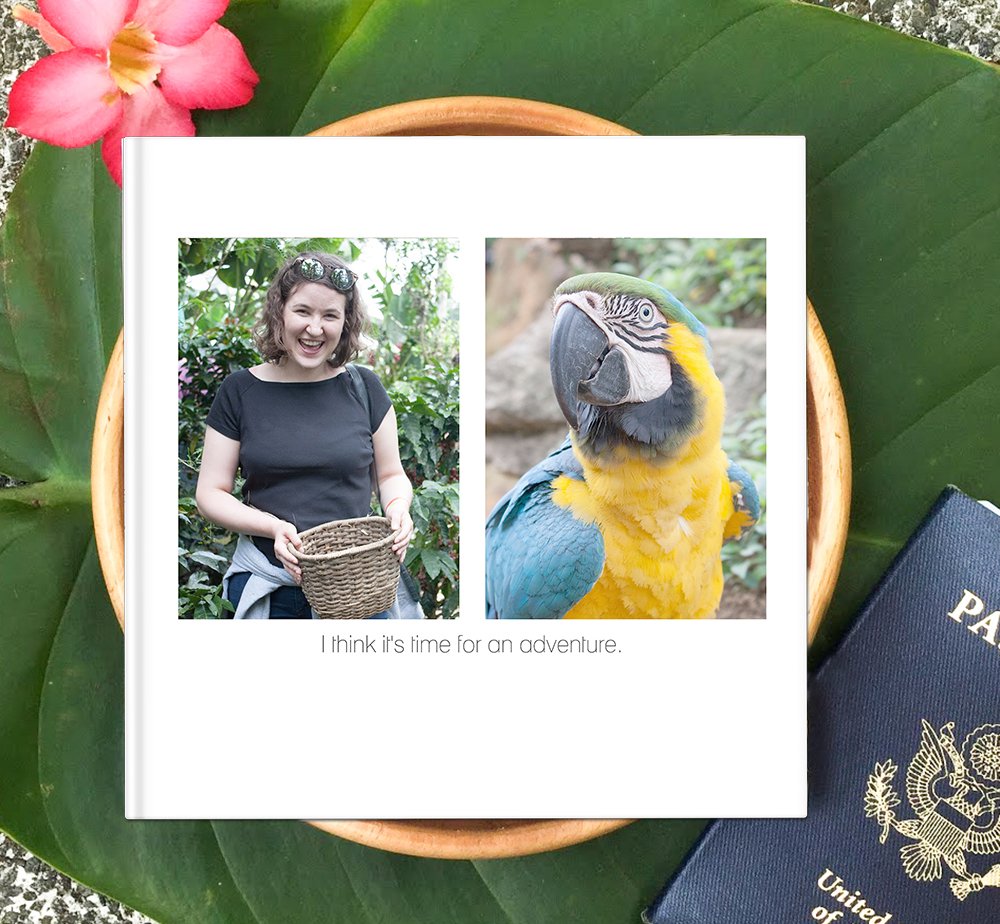 Custom Calendar - Give them something they can plan out their future adventures with, you can even pre-populate it with upcoming trips and events. Fill it with photos of past adventures to get them inspired.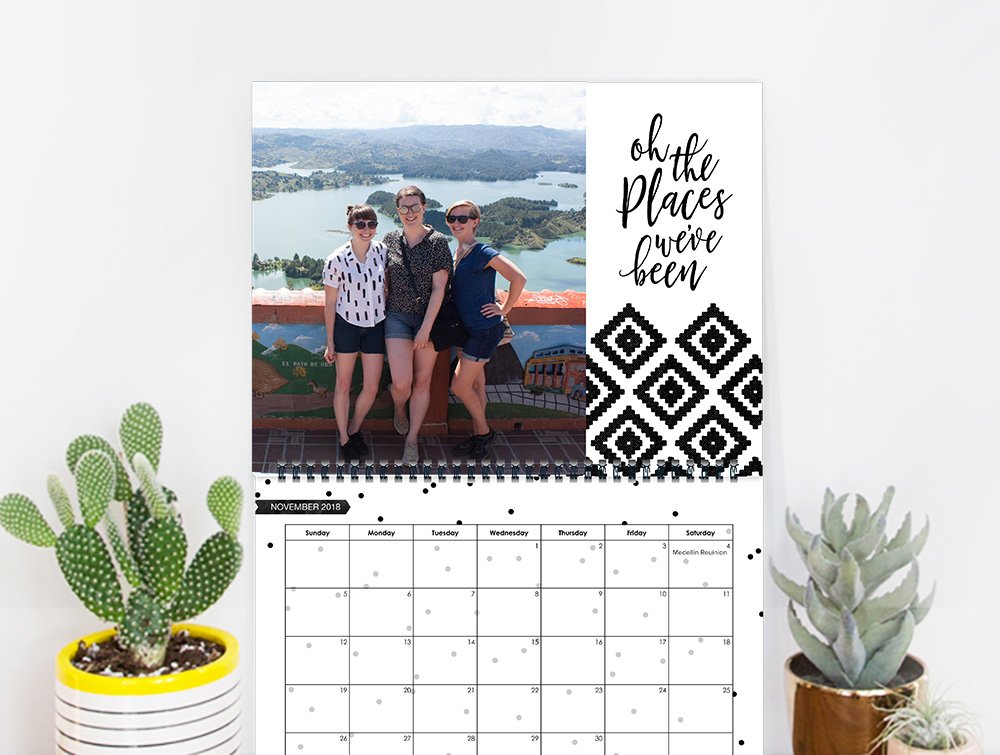 Poster Prints - what better way to show off that perfect shot they got while wandering the streets of Bangkok. Ask them to send you the shot and print it out nice and big. It's easy to switch out as well after the next trip.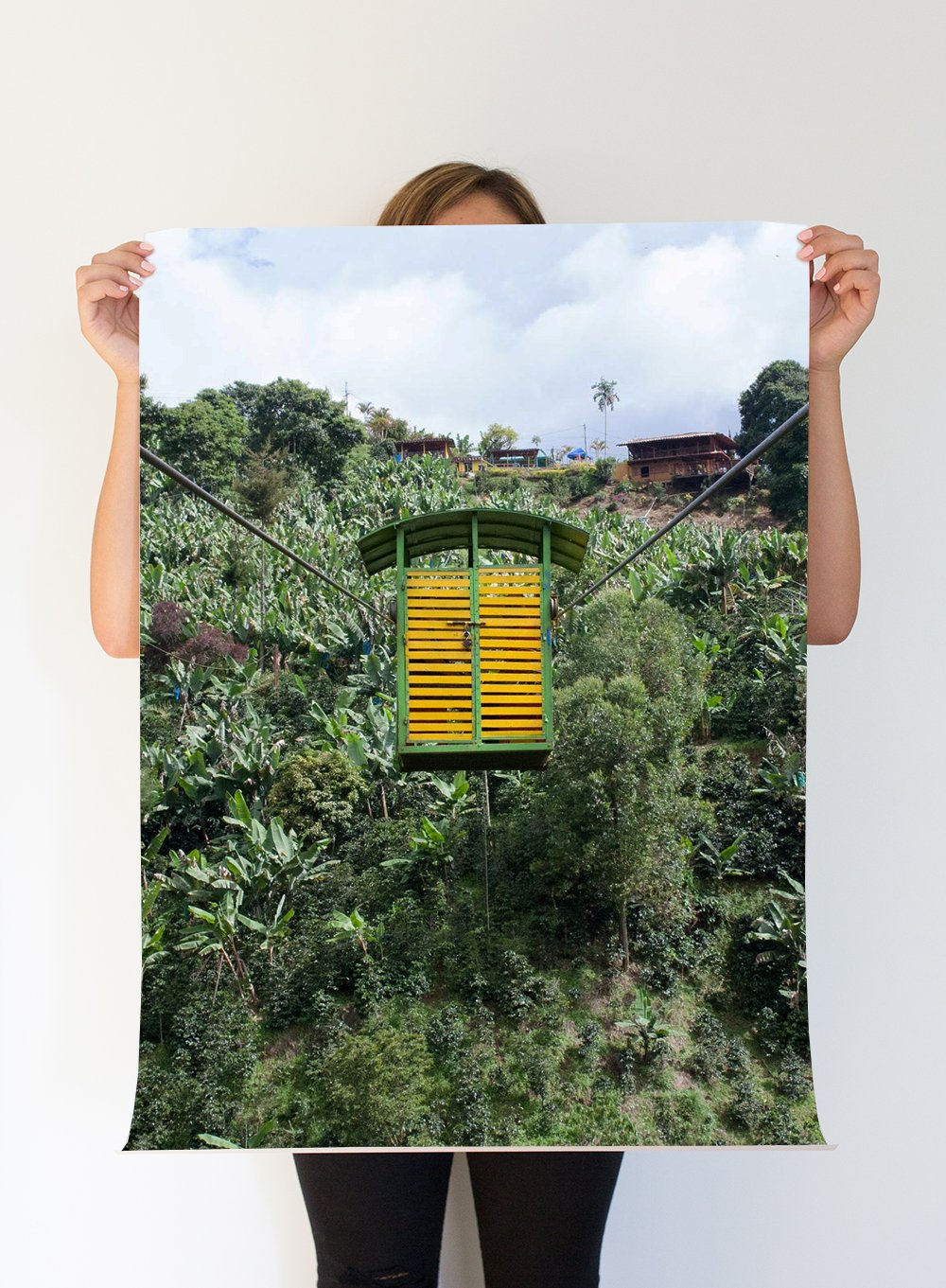 Moleskin notebook. Every traveler's best friend. Write down thoughts, the name of the restaurant that had that amazing chocolate thing, a sketch of the other people at the cafe. The possibilities are endless, and recording your experiences is one of the best ways to remember. Plus it will help with captions for their mixbook photo album after the trip.
Metal prints - for the semi nomad, Why not give them a little souvenir they can keep on their desk, mantle, or bookcase to tide them over until their next trip? Lightweight and durable, small metal prints are perfect for frequent travel.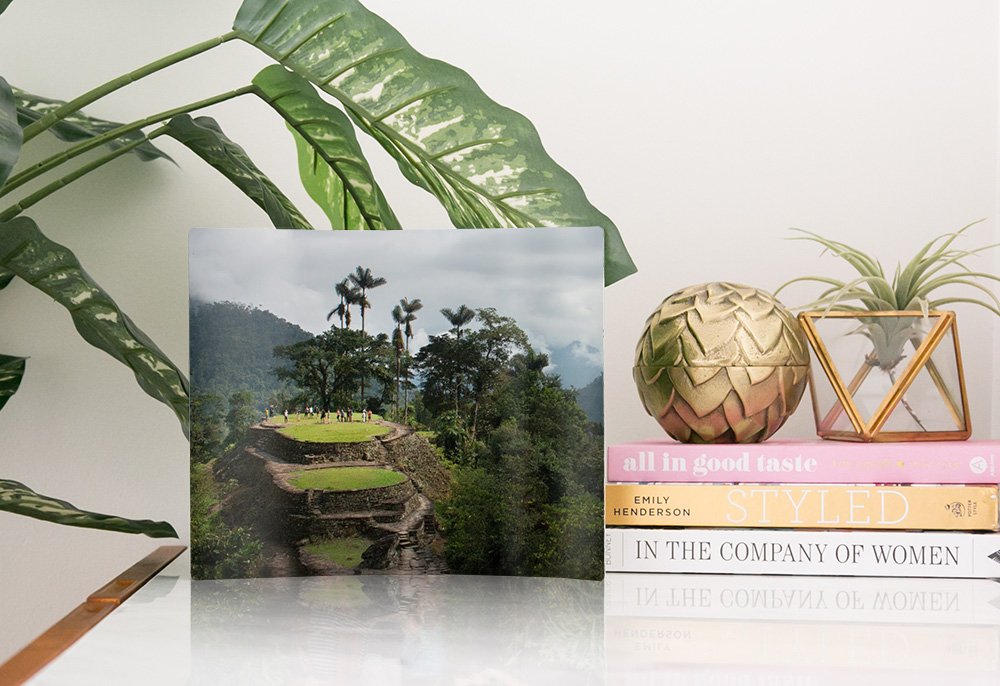 Magnets - Does your friend buy kitschy magnets from every souvenir shop they see? Save their fridge from embarrassment and curate your a magnetic gallery on for their kitchen, It will look beautiful and way more personal.