Save the Date Ideas and Creative Tips for Your Unique Wedding
Gearing up for an amazing (and trendy) wedding? You need imaginative save the date cards to give your guests the heads-up that showcases your style and gets them excited for the next chapter in your life.
Ideas and Best Practices for Creating Save the Date Cards for Your Unique Wedding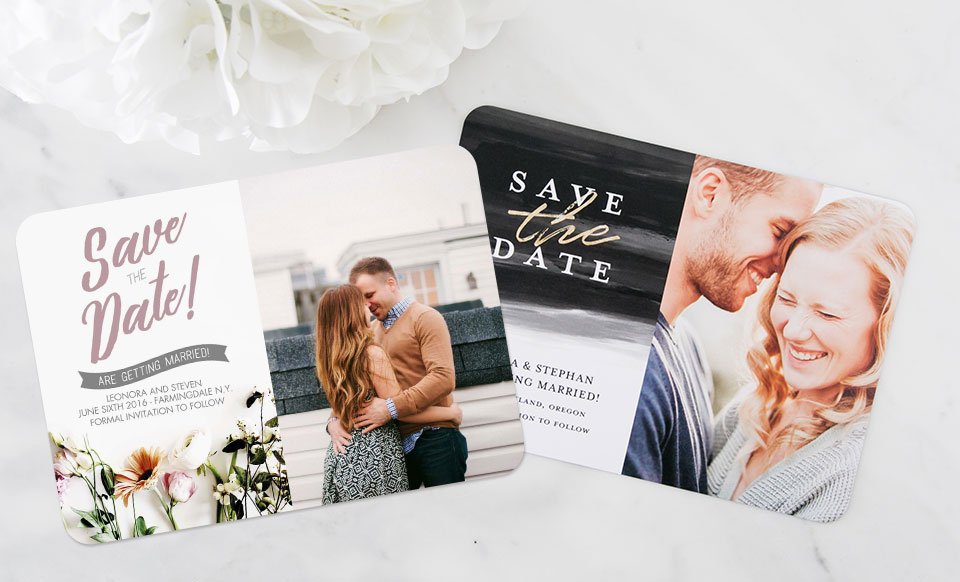 But what type of save the date card is right for you?
When Creating Save the Date Cards, Stick With Your Theme
Whether you're having a casual, fun wedding or a trendy, rustic wedding, your Save the Date card has to reflect your personal style and get guests in the right mindset for your big day. Your wedding's theme can help you zero in on the perfect card for your guests-to-be.
Keep the information you include to a minimum - save the more intricate details for your wedding invitation templates. Just make sure your Save the Date cards contain:
• Your names
• The city where you're being married
• The official date
• The URL to your wedding website or a countdown timer
Generally, a great Save the Date card also features a photo (or a collage of photos) of you and your fiancé. For most brides and grooms, it makes sense to stick to one theme for all the photo invitations, including the bachelor and bachelorette party photo invites, as well as the thank-you cards that go out shortly after the honeymoon.
Casual, Fun Weddings
Show your guests that you're all about keeping things laid-back with a magnetic Save the Date card featuring you and your other half. Choose a great font and use professional photos, and keep things simple.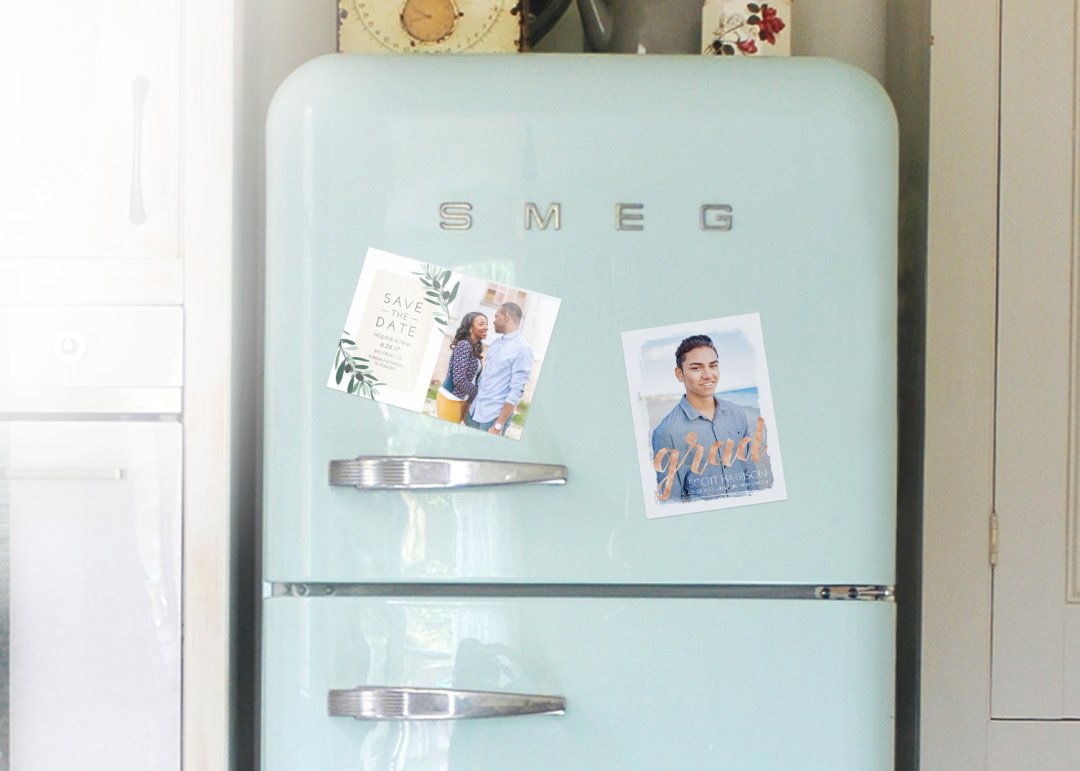 Elegant and Luxurious Weddings
Foil Save the Date cards are the way to go if your wedding is all about luxury and elegance. These exquisitely fashionable cards go hand-in-hand with foil wedding invitations, and they'll show guests you're planning a formal, refined event.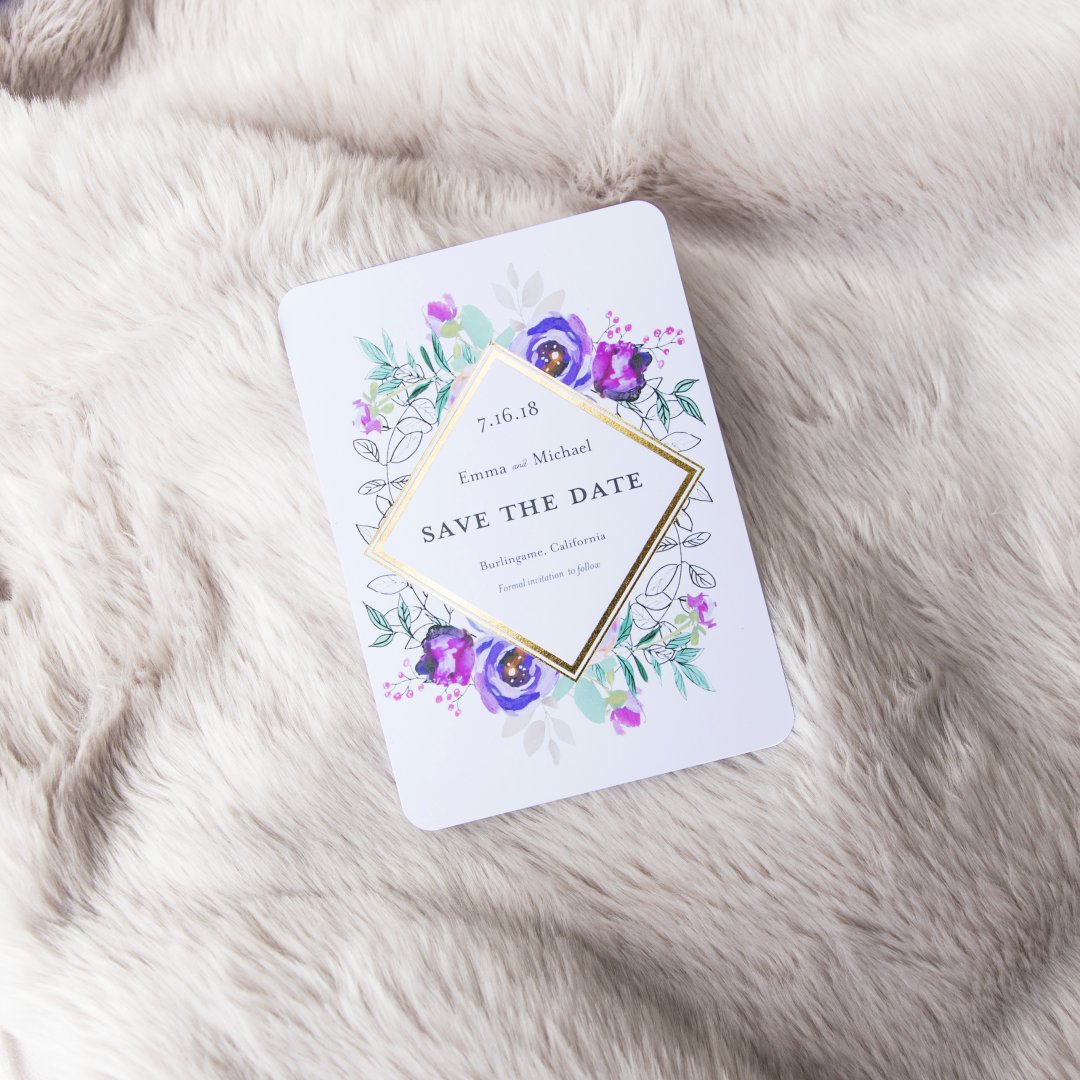 Rustic Weddings
If country-chic is your style and you're planning a rustic wedding, cotton-textured paper is the way to go. You can create a card with any theme on this type of paper, which is versatile enough to use on rehearsal dinner invitations, wedding invitations and wedding thank-you cards, too.
Whimsical Weddings
Create magically memorable Save the Date Cards by picking a pearlescent finish. If your wedding has a theme, go with that - or add a pearl touch to another style of wedding invitation to show guests that you're all about celebrating the magic between you and your spouse-to-be.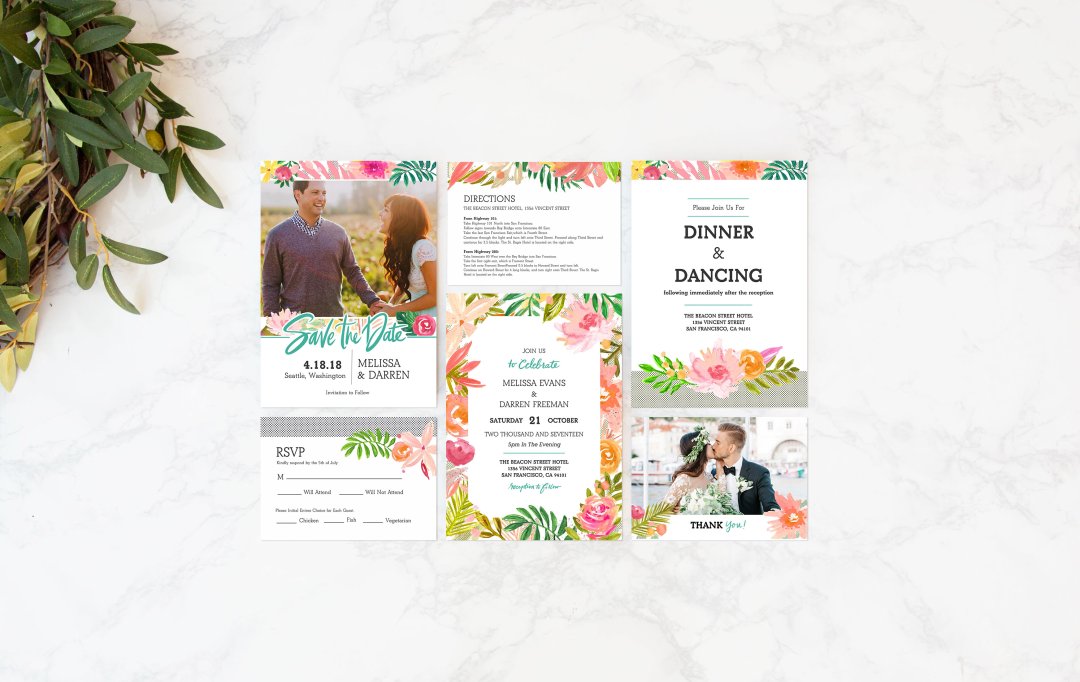 What's Your Favorite Style for Save the Date Cards?
Folded or flat Save the Date cards are the perfect way to announce your wedding before you've finalized all the other plans. As soon as you have the date nailed down, let your guests know that you're moving on to the next chapter in your life - they'll appreciate the advance notice, and you'll have a jump-start on making sure your friends' and family's schedules are clear so they can share your big day.
What's your favorite save the date style? Share your thoughts - or a link to a card you created on Mixbook - in the comments below!
For all your wedding needs, including photo invites and honeymoon photo album, explore Mixbook's free wedding invitation sample kit.