Mixbook + Spellbinders Photo Book Embellishments and Giveaway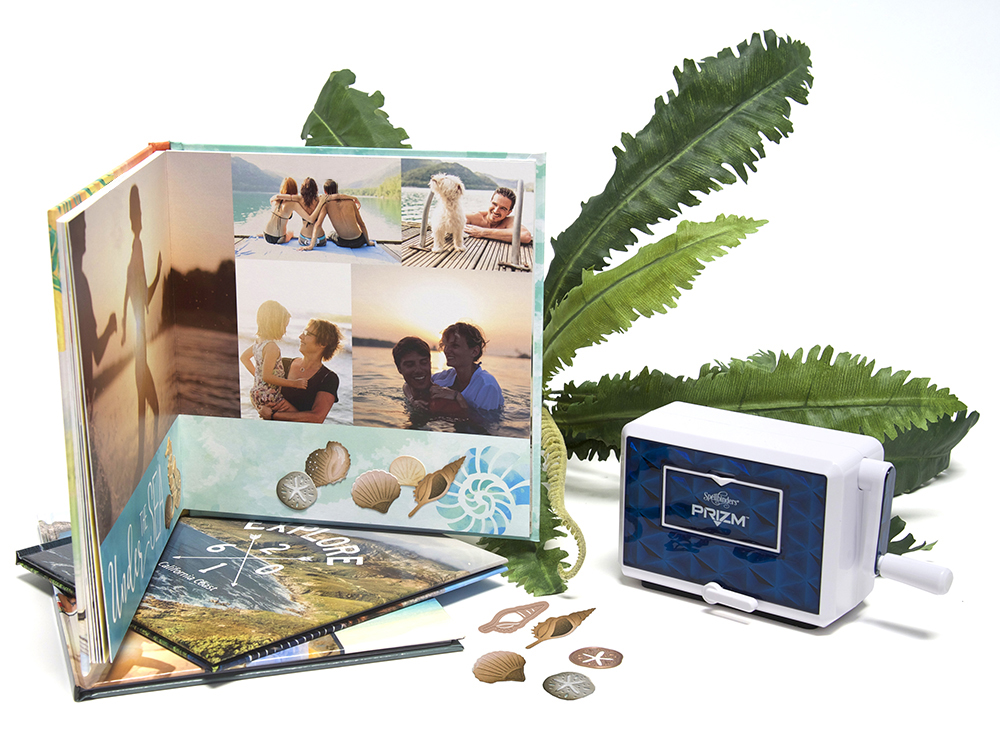 Sometimes, you meet the craftiest people at a craft conference (of course). Enter: Spellbinders! From the second our teams met, we knew there was a magical partnership in our future and here we are! Spellbinders are industry leaders in all things craft/DIY, die cuts, stencils, embossing and more. The recent release of their awesome, affordable Prizm Die Cutting & Embossing Machine ($39.99) allows everyone to start getting crafty at an introductory level.
Its size goes hand in hand with creating perfect die cut embellishments for Mixbook photo books! Just like in traditional scrapbooking, you can add handmade designs straight to your Mixbook photo book. We're taking customization to another level with Spellbinders paper crafts! You can add 3D shapes, graphics, designs, and more that give your photo books an extra special touch.
And this partnership wouldn't be complete without a giveaway! Three lucky winners will win Mixbook photo books AND their very own Prizm Die Cutting & Embossing Machine with special travel-themed etched dies for summer.
Are you ready to upgrade your photo books? Enter to win here. Contest ends July 21st, 2016!