2017 Designer Holiday Card Collection
The holidays bring us some of the most beautiful sights: ombre leaves, snow-capped mountains, festive decor, and table spreads full of delicious homemade goodies. We're bringing our own beautiful sights to Mixbook users once again. Our brand new batch of exclusive, designer holiday photo cards have arrived and this year's collection will leave you joyful and feeling festive.
We search for some of today's popular designers, trendsetters, and creative influencers as we expand our exclusive designer collection of photo products. This year's holiday designer collection features calligraphers, illustrators, pattern makers, and even a talented ceramicist. Our new real foil cards just make these designers even brighter!
Amanda Kammarada Collection
Amanda Kammarada specializes in hand-lettered art and design that hopes to bring inspiration, happiness and joy. Her line of handmade holiday cards for Mixbook feature rainbow lettering, mint, and gold accents. Refresh your holiday palette with something unique and celebrate the spirit with a new look.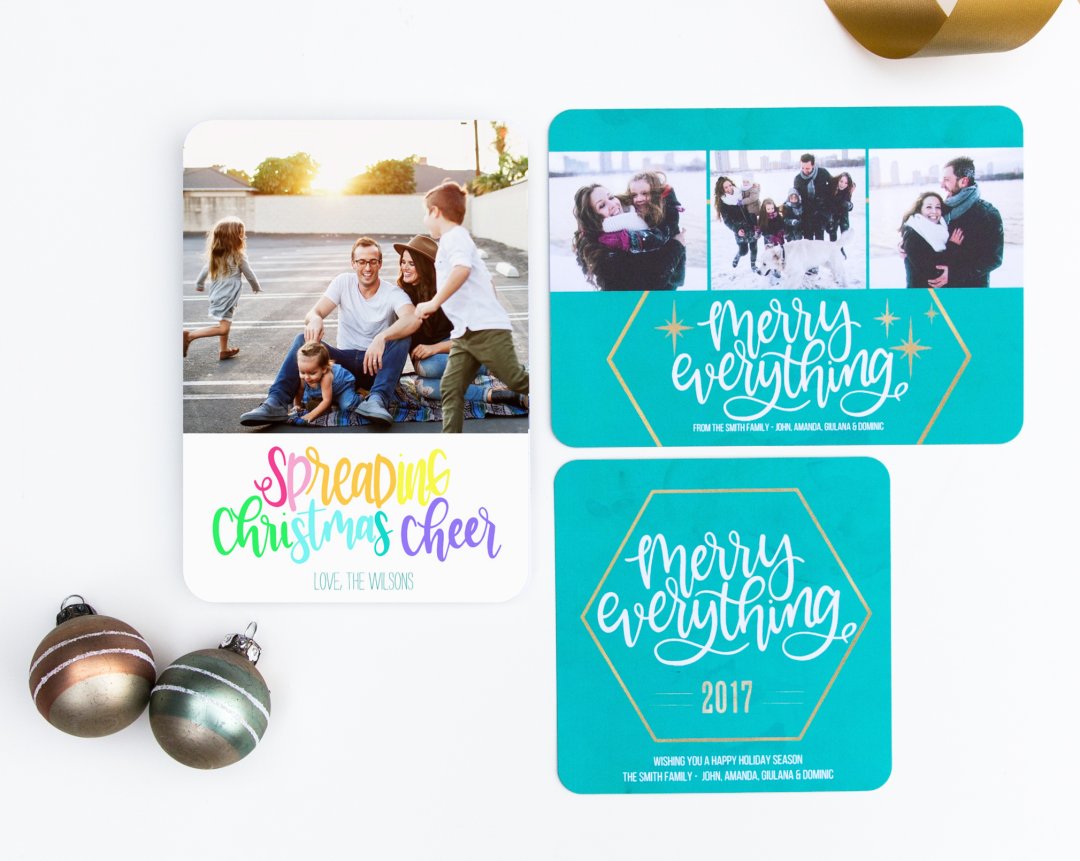 Amy Tangerine
Amy Tangerine has grown to be a craft inspiration in the watercolor, lettering, and stamping community. We've taken her Mixbook designs from last year and added real foil accents. These cards look so beautiful with her handdrawn flowers and modern calligraphy.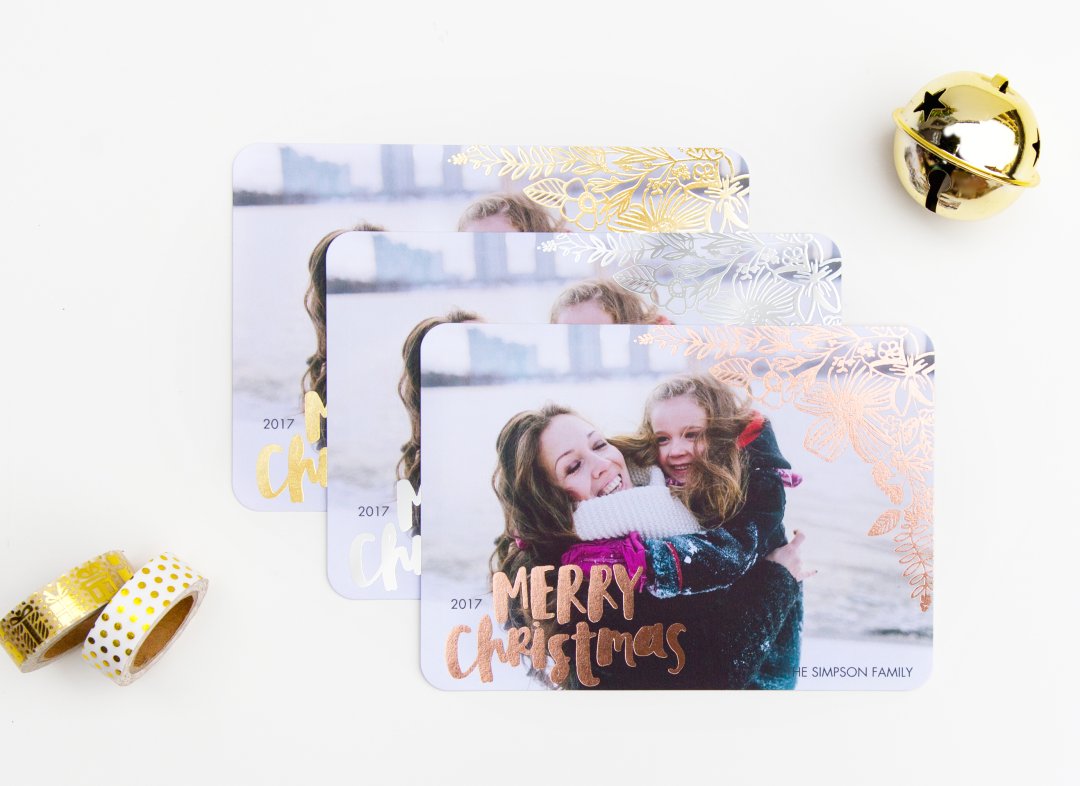 Brittany Luiz
A handlettering master, published author, mother, and Tombow ambassador, Brittany's colorful designs seek to inspire and educate aspiring letterers. From a whimsical plaid textured message to a foil accented design of faith, these cards are sure to please many different seasonal tastes.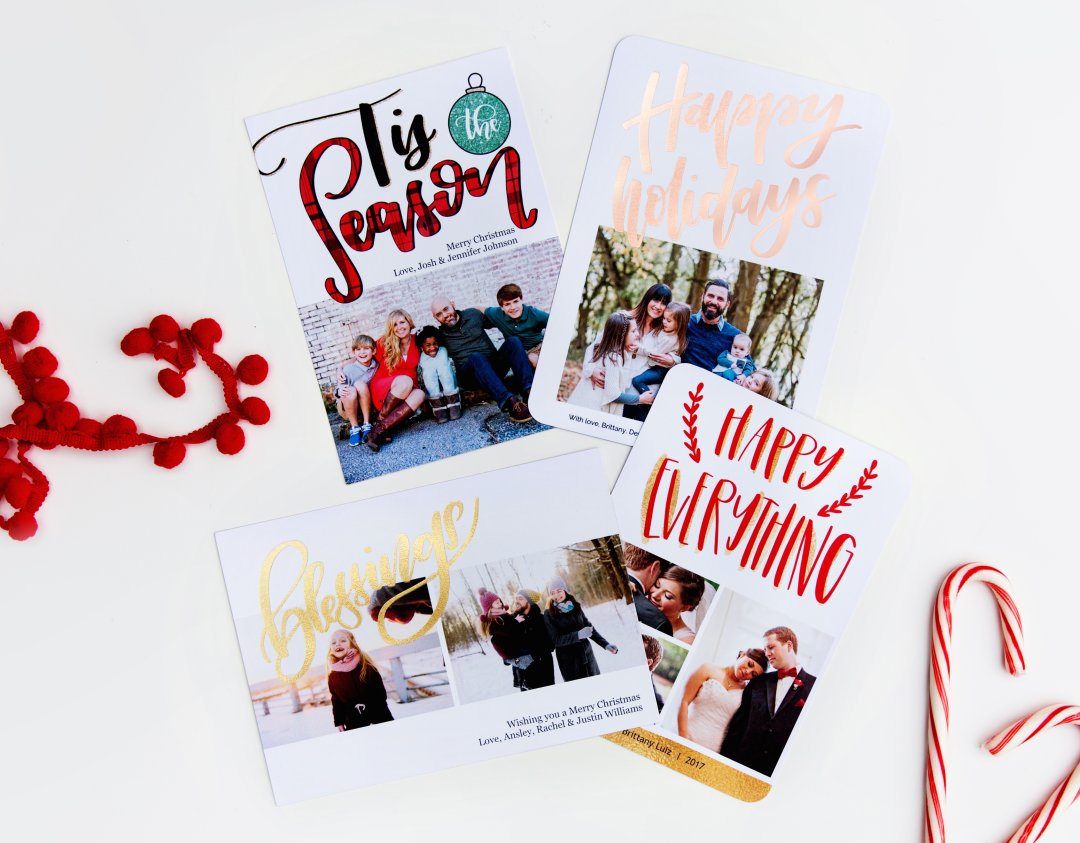 Damask Love + Black Lamb Studio
Amber of Damask Love is a champion of easy DIY. Pulling inspiration from today's top trends such as cacti, colorful garlands, and bright wrapping paper, these holiday photo cards are a real seasonal treat.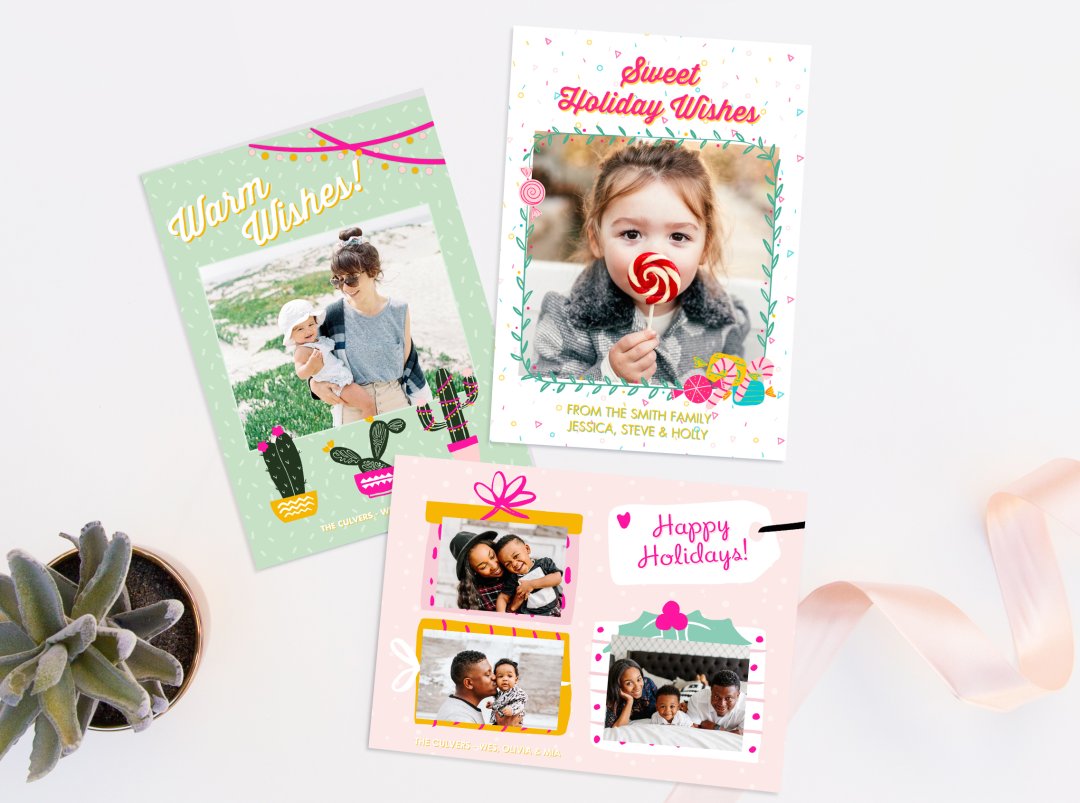 Lily & Val
Lily & Val has been crafting hand-lettered chalkboard art, greeting cards, and assorted paper goods since its creation in 2012. Each item is personally hand-lettered and illustrated by Valerie, a creative soul who infuses her work with the same whimsy and elegance that inspires her at home. These works of art are so beautifully intricate and stunning in real foil.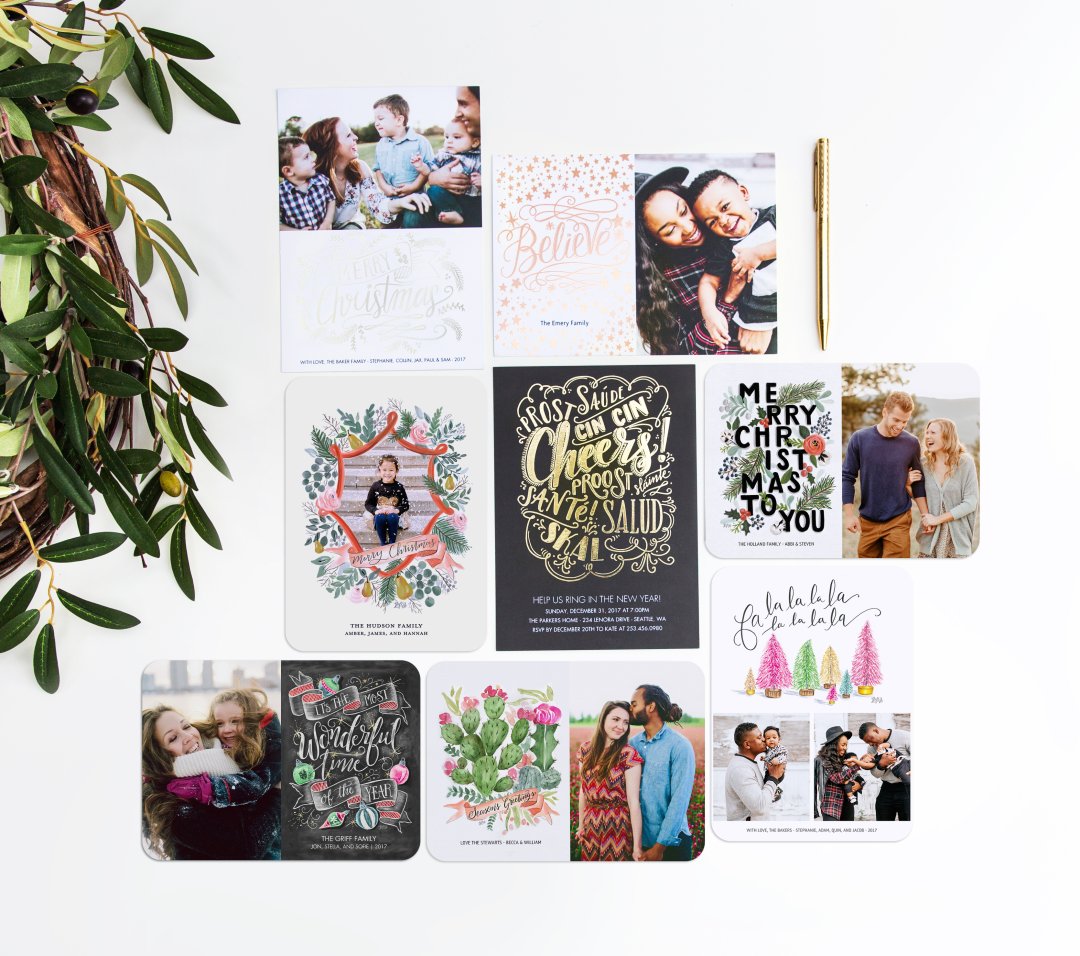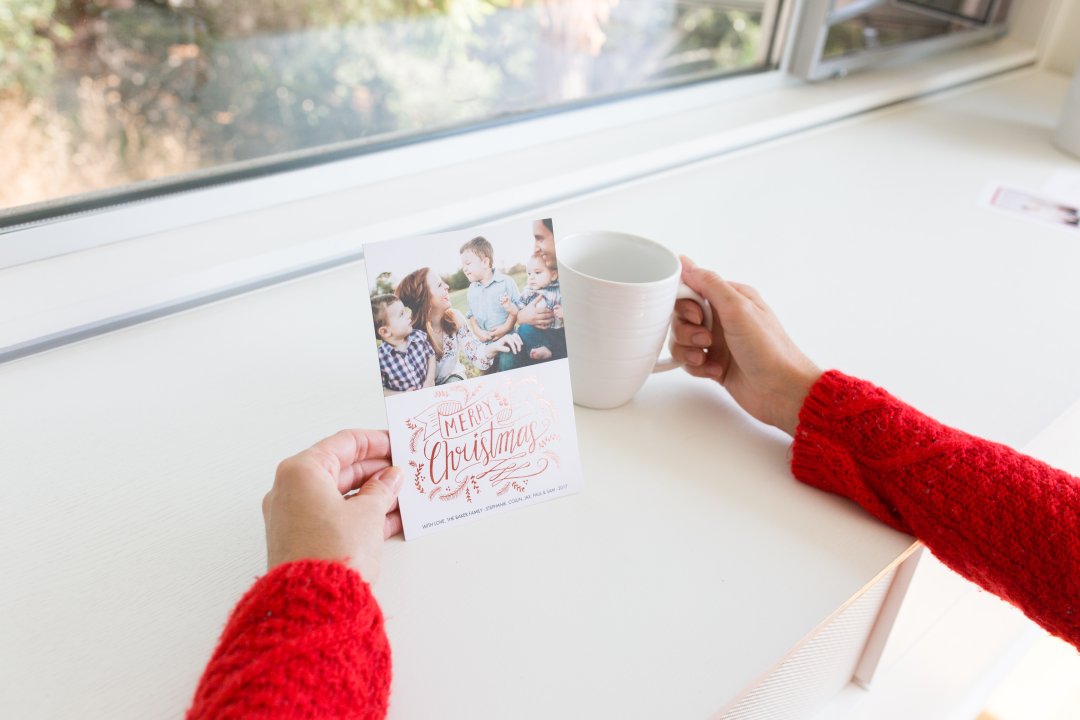 Molly Hatch
Illustrator and famed ceramicist Molly Hatch has created some of the most versatile designs see in many retail stores across the U.S..Her traditional pattern designs are easily recognizable and now on Mixbook holiday photo cards! Take a look at these cozy designs.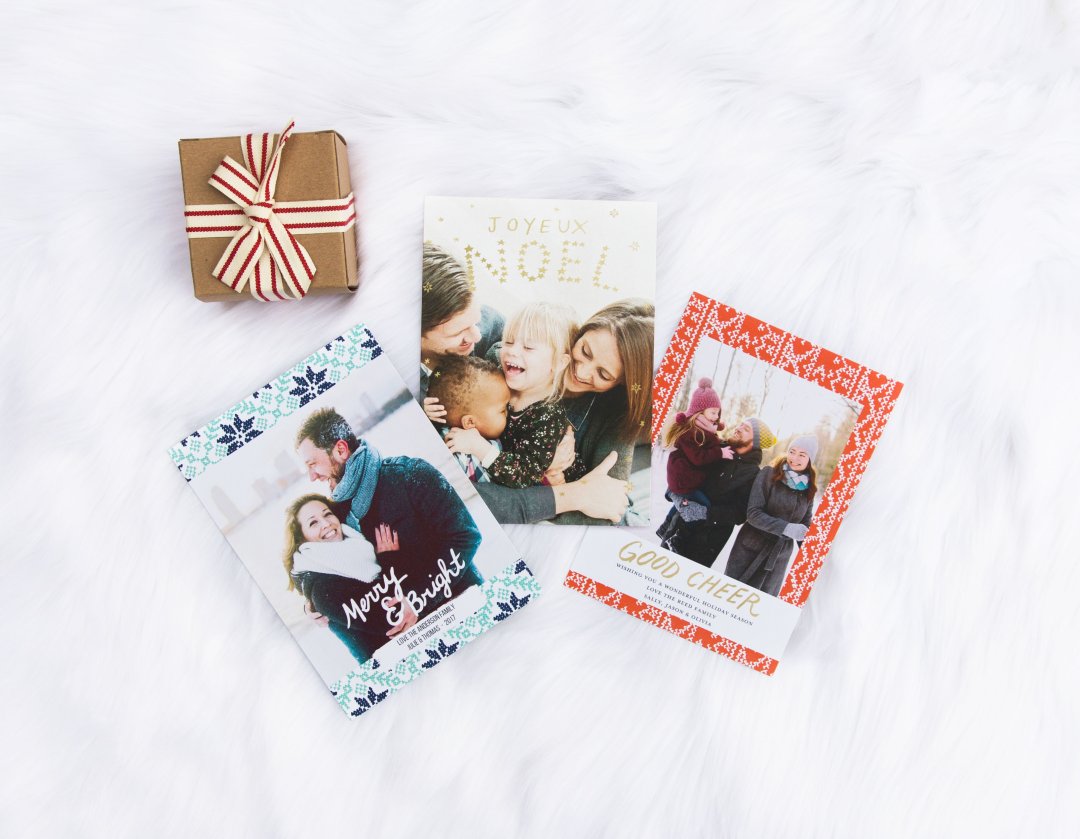 Pennie Post
Pennie post's illustrations are the definition of fun and wonder. Simple and often adorable, Pennie Post always delivers a smile with their unique designs.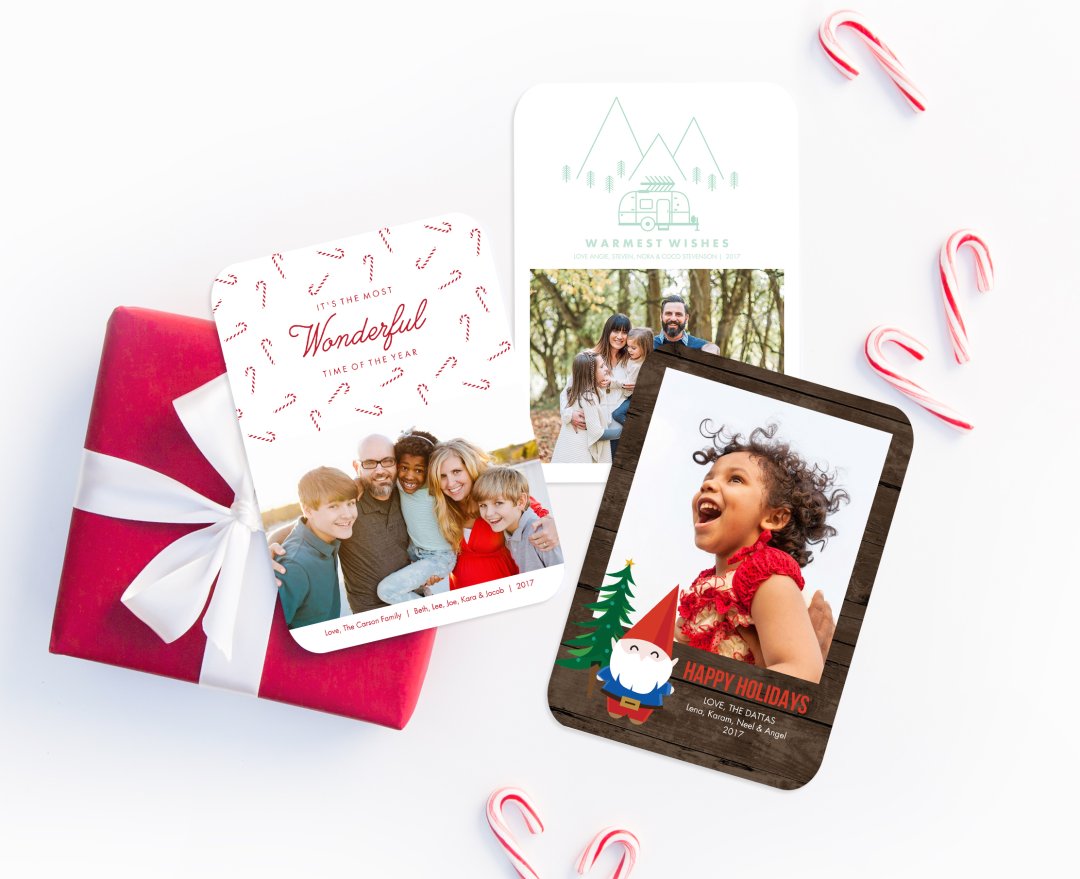 Printable Crush
Erin of Printable Crush is a graphic design enthusiast. She's one of the originators of fun print-worthy art that gives anyone easy access to beautiful design. You'll surely have a crush on these joyful holiday photo card designs.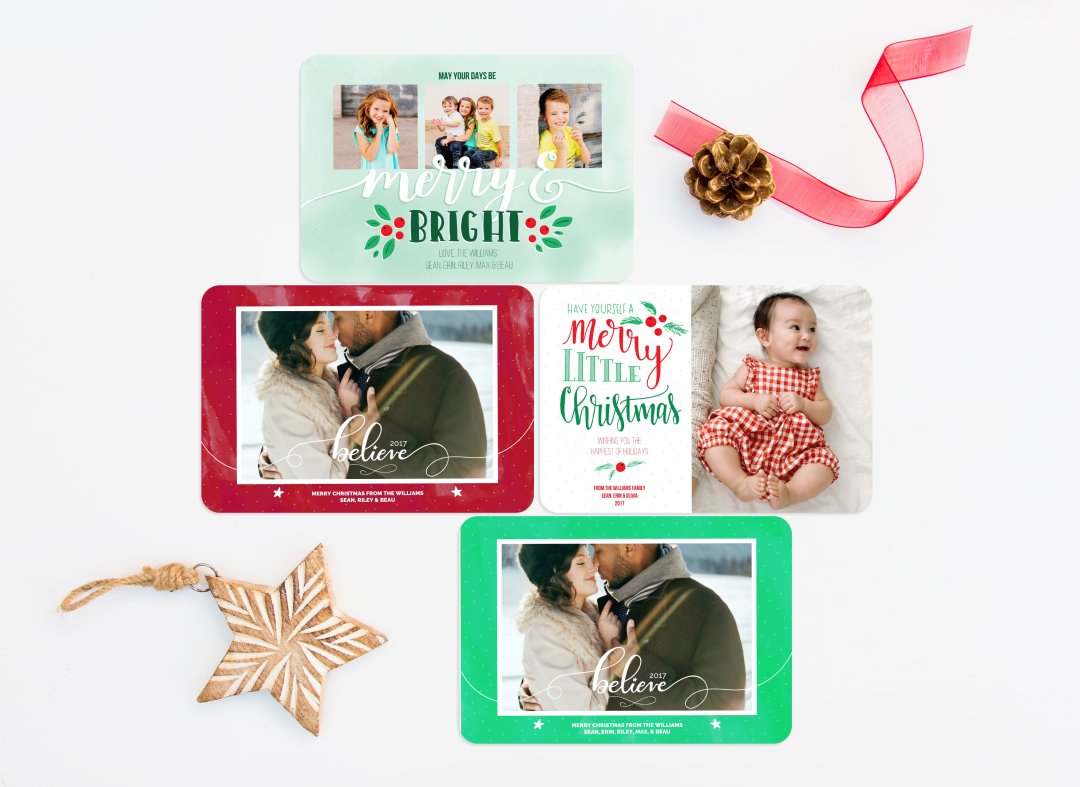 Tessie Fay
Tessie Fay Snow is an artist and a pattern designer with a passion for helping women create beautiful homes full of joy and color. Her patterns are a direct reflection of her love, joy, and desire to uplift. Each card was handmade with the utmost care and intent to spread holiday cheer.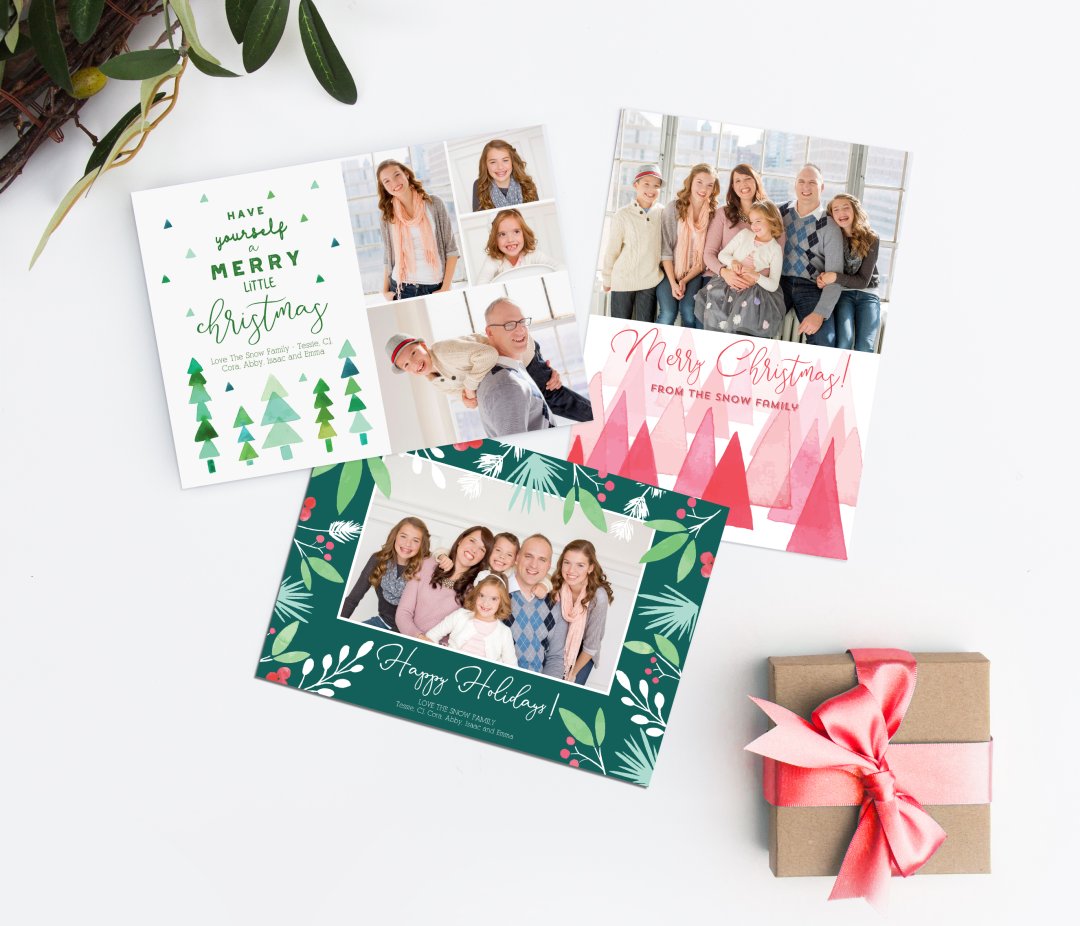 Yellow Heart Art
Yellow Heart Art's playful approach at life hopes to inspire you to embrace your inner awesome personal style. These designs light that creative spark that encourages you to be bold, unique and to never stop dreaming big. These photo cards are perfect for young families and newlyweds.