Graduation Party Ideas & Invitations to Match
If you're getting ready to plan and host a graduation party, relax: we've got the all the answers. Well, we actually stole the answers from the smart kid in the seat next to us, who happens to be the very graduate you're celebrating. That works out well, right? My thesis statement here is that the key to planning a graduation party is making it hinge completely on the preferences of the person getting the diploma.
So don't fret about palette: go with the school colors or his or her favorite hues. Don't worry about food: serve his or her favorite comfort food and study snacks. Then add a few fun graduation-themed items like diploma cookies, mortarboard drinks or graduation cap pops.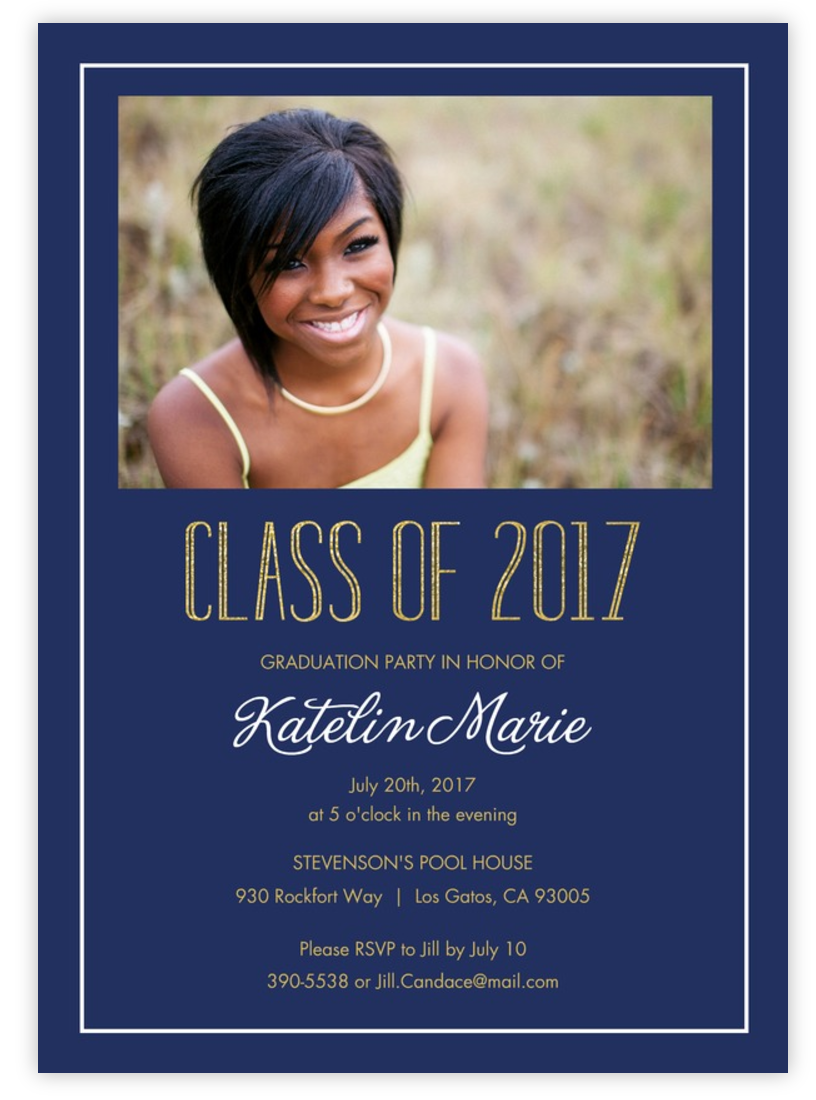 I also love the idea of putting a bunch of classic black wayfarer-style sunglasses in a big bowl that says "With a future this bright, we've gotta wear shades." You can buy sunglasses to hand out as party favors in bulk to make it affordable.
Next to your sunglasses, have a big bin full of candy – Smarties, of course!
Celebrate The Graduate Party! I'm a big fan of keeping things simple when it comes to celebrations. After all, when the host is relaxed, the guests are relaxed. And now that the exams and papers are signed, sealed and delivered – who wants to work? Choose any of Mixbook's general graduation party invitations to send out the details. A few simple decorations, a spread of food and maybe a toast or two is all you have to worry about. Cheers to that!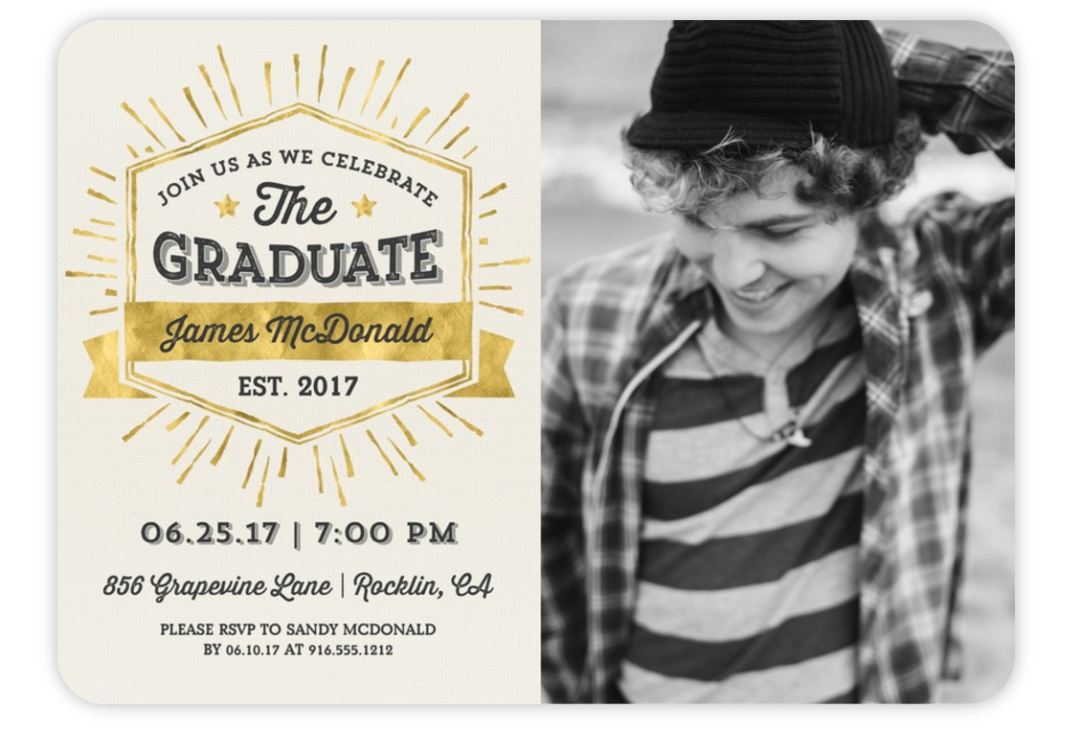 Happy Memories Party If you think your graduate would be game for a walk down memory lane, you can take the opportunity to reflect on his or her education history. Hang photos of school milestones from preschool on up through the present. You can include everything from photos of ceremonies to sports events and field trips. For the invitation, choose a format like Mixbook's Gray Marble Grad graduation invite that accommodates two or more photos in a series. You can use the invitation itself as a sneak preview of the party theme.
Major Celebration Aside from the universally appropriate sunglasses, Smarties and mortarboard motifs, there are some disciplines that dovetail nicely with some very funny decoration themes. Do a little search on Pinterest with the words "graduation party" and the graduate's area of study. If you search by "graduation party nursing school," for example, you get a mother lode of hilarious examples. The same search, however for another discipline, say "graduation party nanotechnology" for example, turns up exactly zero ideas – either that or they're just too small to see.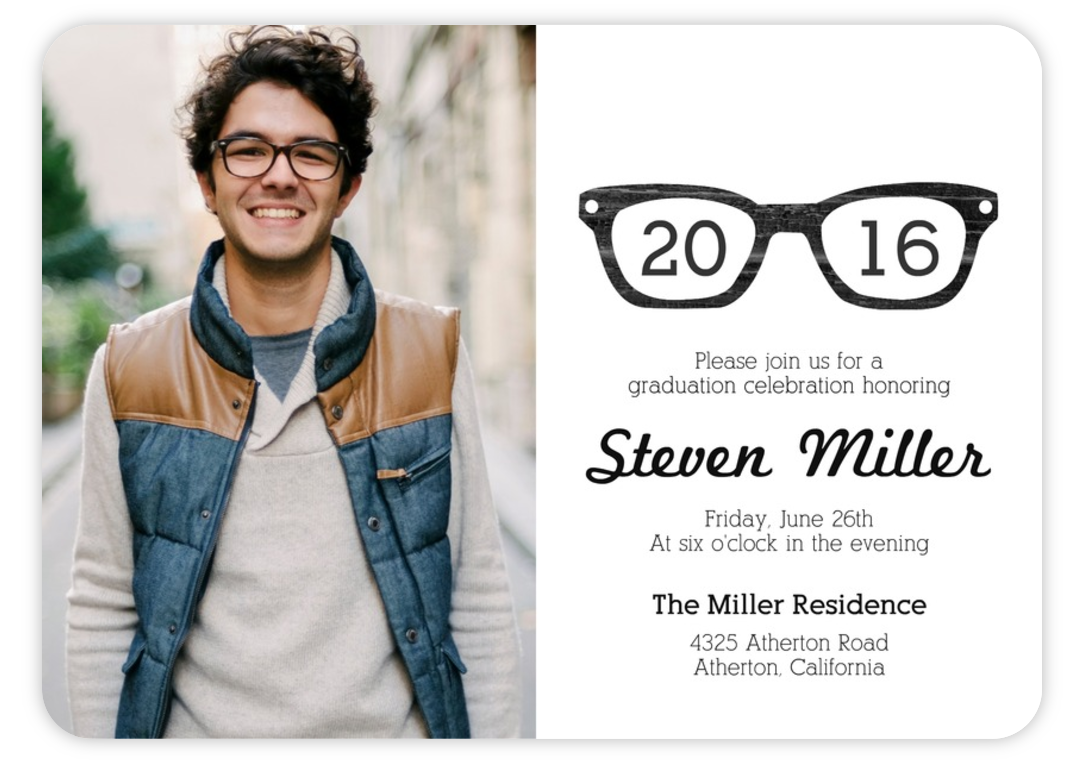 The Golden Ticket Party If you have a few film clips from your graduate's life that you'd like to string together in a little video montage, send out Mixbook's Seamless Photo graduation party invitation. The graphic layout echoes a classic movie ticket – and, of course, what's a graduation symbolize if not a golden ticket for the future?! Set up comfy seating in a large living room, or use a movie projector to host your private screening outdoors. If your graduate happens to be majoring in film, take this theme to the next level with silver screen-inspired decorations. And, of course, don't forget to get your hands on some rare footage of student films! Just make sure you do a prescreening to make sure they're party-appropriate.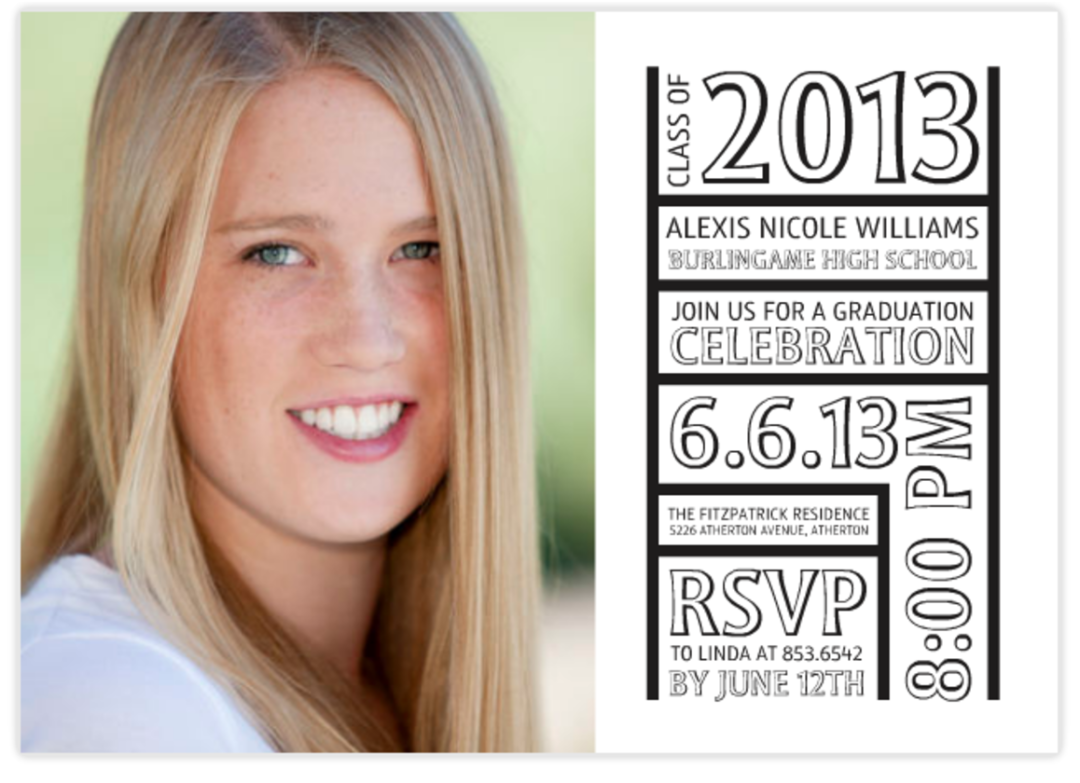 Happy celebrating! Don't forget your shades!