Best Holiday Photo Card Tips + Picks from Jeff Mindell's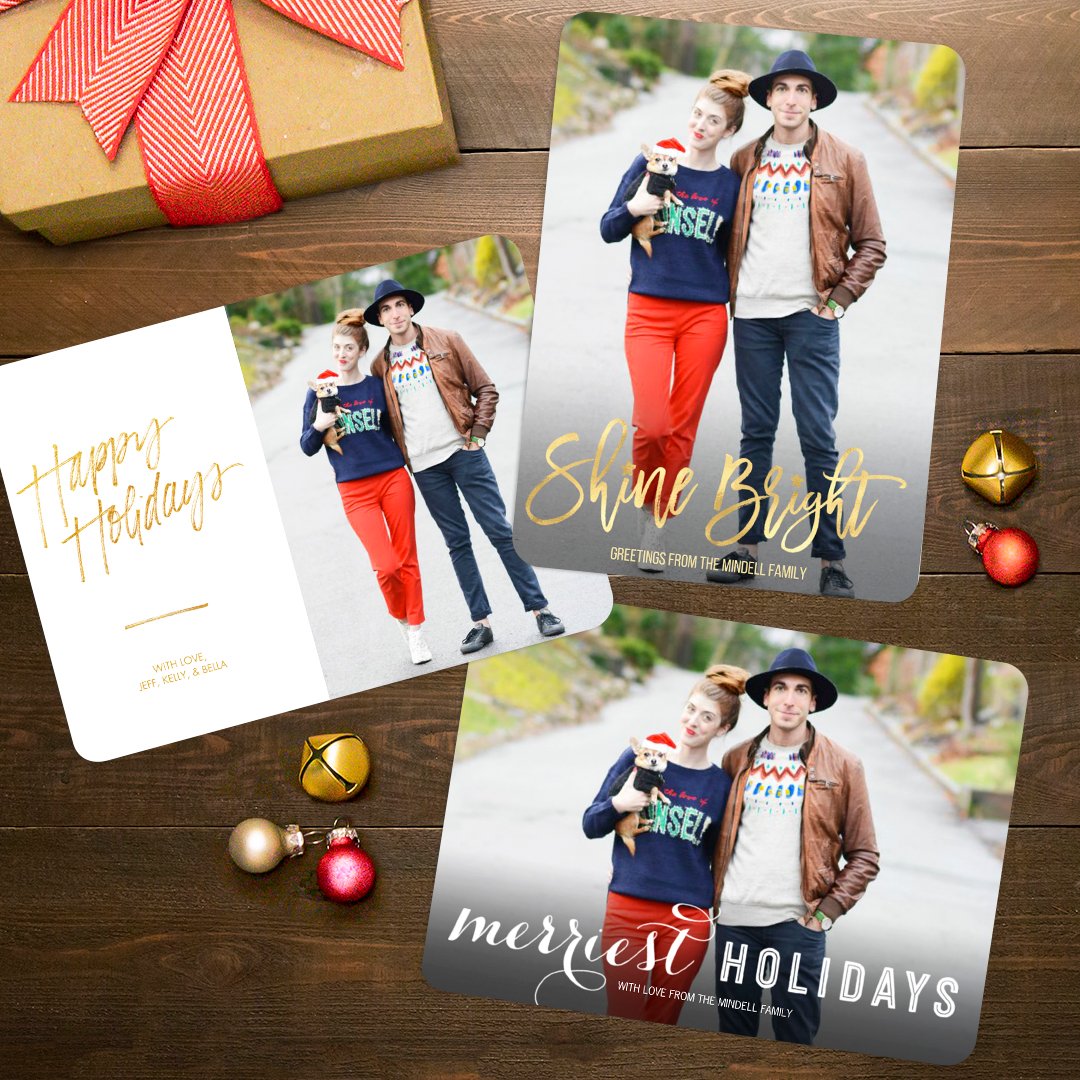 Read Jeff Mindell best photo card tips and picks for this holiday season.
Put away the cobwebs and costumes, it's officially the holiday season! It's a lot to take in with the changing of clothes, the weather, the time, but don't fret, Mixbook is here to help with all your winter decisions. Choosing your holiday photo card is one of the more fun choices you'll be making. Mixbook teamed up with LA-based photographer Jeff Mindell to do just that.
Jeff is one of the most creative lifestyle photographers and husband to Kelly Mindell of famed blog Studio DIY. When he's not photographing amazing shots for Kelly's blog, he's always exploring for more inspiration through people, places, and things. His photography style brings new life to his subjects with bright, poppy color that just makes you smile.
Leave it to one of the most trendy photographers from Los Angeles to give us his best holiday photo card tips! And as a bonus--some of Jeff and Kelly's past holiday photos to get you inspired.
Where do you start?
Consider card design first. Before taking photos, figure out what card design you like. By choosing a design ahead of time, you can figure out the orientation of the photo you need to take. We've done both horizontal and vertically-oriented card designs in past years - it's fun to mix it up! Another thing to consider is your photo composition. Take for example if there is text over the image. You are going to want to place the people in your photograph accordingly as not to cover up faces with any sort of text/graphics/flourishes of the card design. Taking things like this into account ahead of time will lend itself to an end result that is well-laid out and balanced.
What helps in choosing your photo?
Have a theme. I feel like the holidays is the one time of year where it's totally acceptable to be a little corny with this kind of stuff. My wife and I have really embraced the idea of a "theme" with our cards each year, from an engagement-themed photo the year I proposed to the very Christmas-y looking backdrop we created for another. A holiday card can also be a built-in opportunity to highlight a fun life event or milestone!
What's your number 1 photo tip?
Lighting is everything. I always encourage people to take their photos outdoors. The lighting is going to be MUCH better than if you attempt a photo inside with artificial light. While out there, I wouldn't recommend using flash and don't shoot in direct sunlight either. Our most successful and best looking photos were taken either on overcast days or at golden hour when the sun is not high in the sky. That way, you're avoiding things like aggressive shadows in your shot or over the faces of your subjects.
Where should you take the photo?
Pick a neutral environment so you/your card stands out. I love the idea of letting your card design or your loved ones speak for themselves so when considering a location to shoot your holiday photos, I would recommend a pretty neutral environment that will contrast with your subjects. Another tip is shoot your photos with a shallow depth of field. When your background is completely in focus, it can be distracting and take away from your overall final image. Keep your subjects in focus and you'll draw attention to all the right places (and faces)!
How do you make your holiday cards even more personal?
Handwritten greetings all the way. While I love the idea of picking a beautiful card design from the awesome options that Mixbook has to offer, I always include a personalized handwritten message to each and every recipient before sending. Take that extra minute and write a few sentences out yourself on the back of the card - It makes a world of difference and people will notice!
Jeff's Mixbook Holiday Card Picks
Here are Jeff's favorite Mixbook holiday cards:
Top row: Full Photo Typography
Middle row: Happy Holidays by Almost Makes Perfect, Festive Gold Foil, Simple Typography Holiday
Bottom row: Merry Christmas by Studio Calico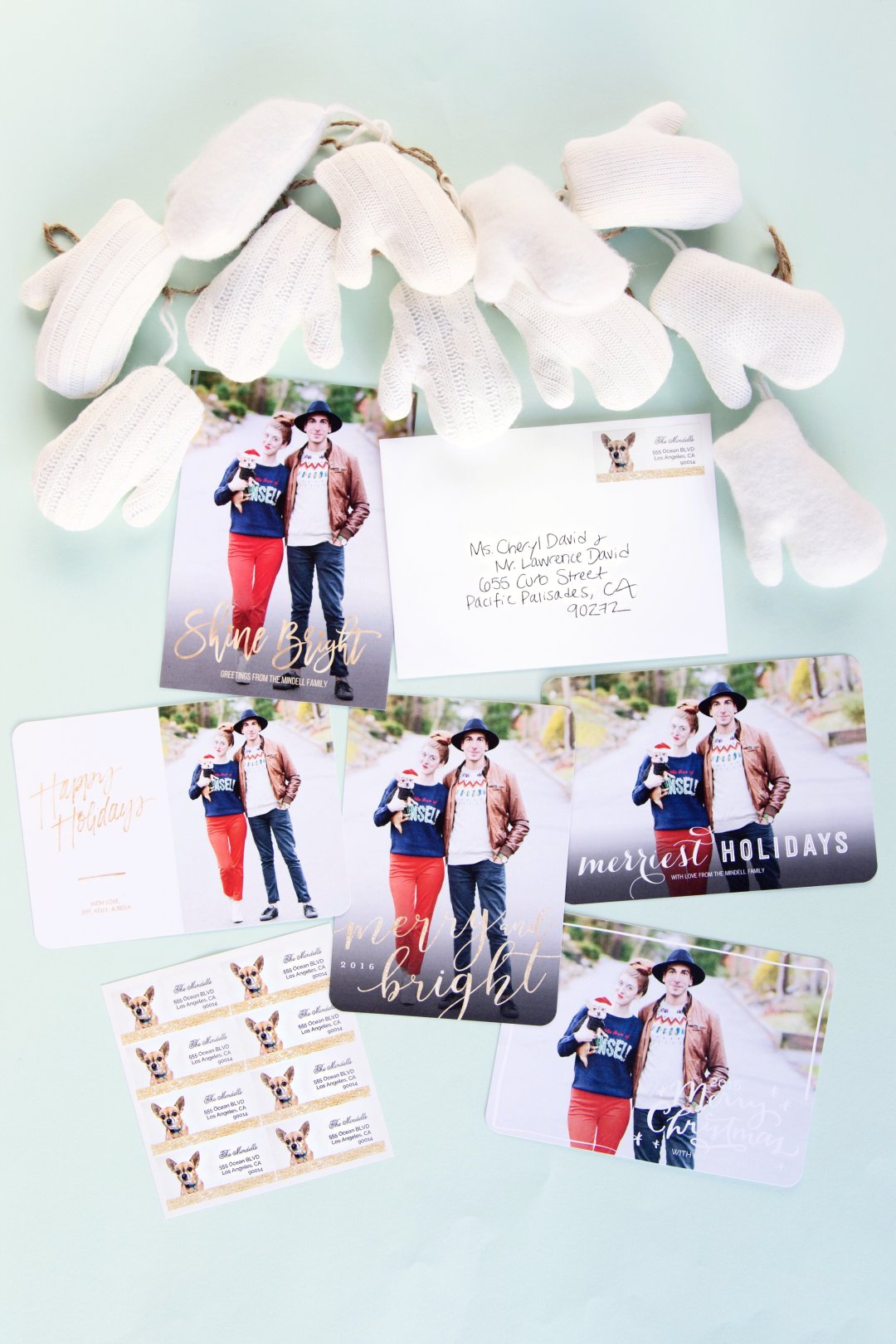 Start browsing Mixbook's beautiful holiday photo cards and to get started with your season's greeting.