The Khristian A. Howell Collection
Khristian A. Howell - Designs for Mixbook
Color and pattern expert, surface designer, author, and overall creative powerhouse, Khristian A. Howell is proud to let her designs speak for themselves. Fearless and chic, Howell experiments with many different colors and textures to think outside the design box and give others a reason to be able to feel a piece of themselves.
We were thrilled to be a part of Howell's latest design exploration. Her new suite of wedding stationery is not only beautiful, but mixes modern with classic and touches on many of today's trendy aesthetics.
We sat down with Howell to get the inside scoop on her creative process and her new collection with Mixbook.
Where do you get your inspiration from?
I love to travel and seek inspiration from all the senses while traveling. The food, the smells, the people, the movement, the body language of the different cultures. I find it all so fascinating and endless inspiration. Fashion is always a heavy influence for me as well. Since I have been a season of life that has slowed down the racking up of those frequent flier miles, I have come to realize that inspiration truly comes from within. I find the ideas come rushing in in the silence.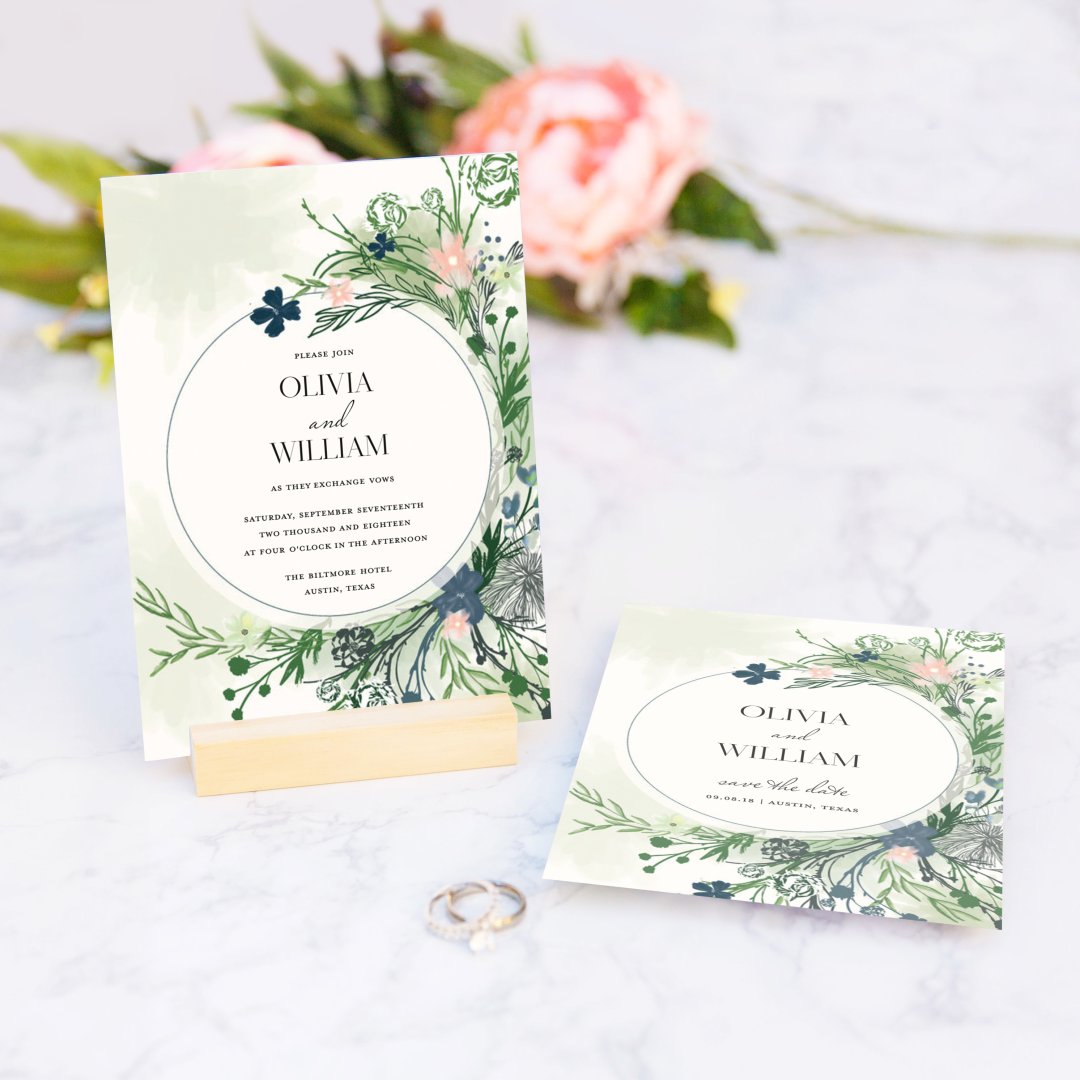 Why were you excited to design for Mixbook.com?
I love the Mixbook energy. I love the fresh design aesthetic. Every single piece on the site is a piece I could see myself using. That is when you know it is a match made in heaven.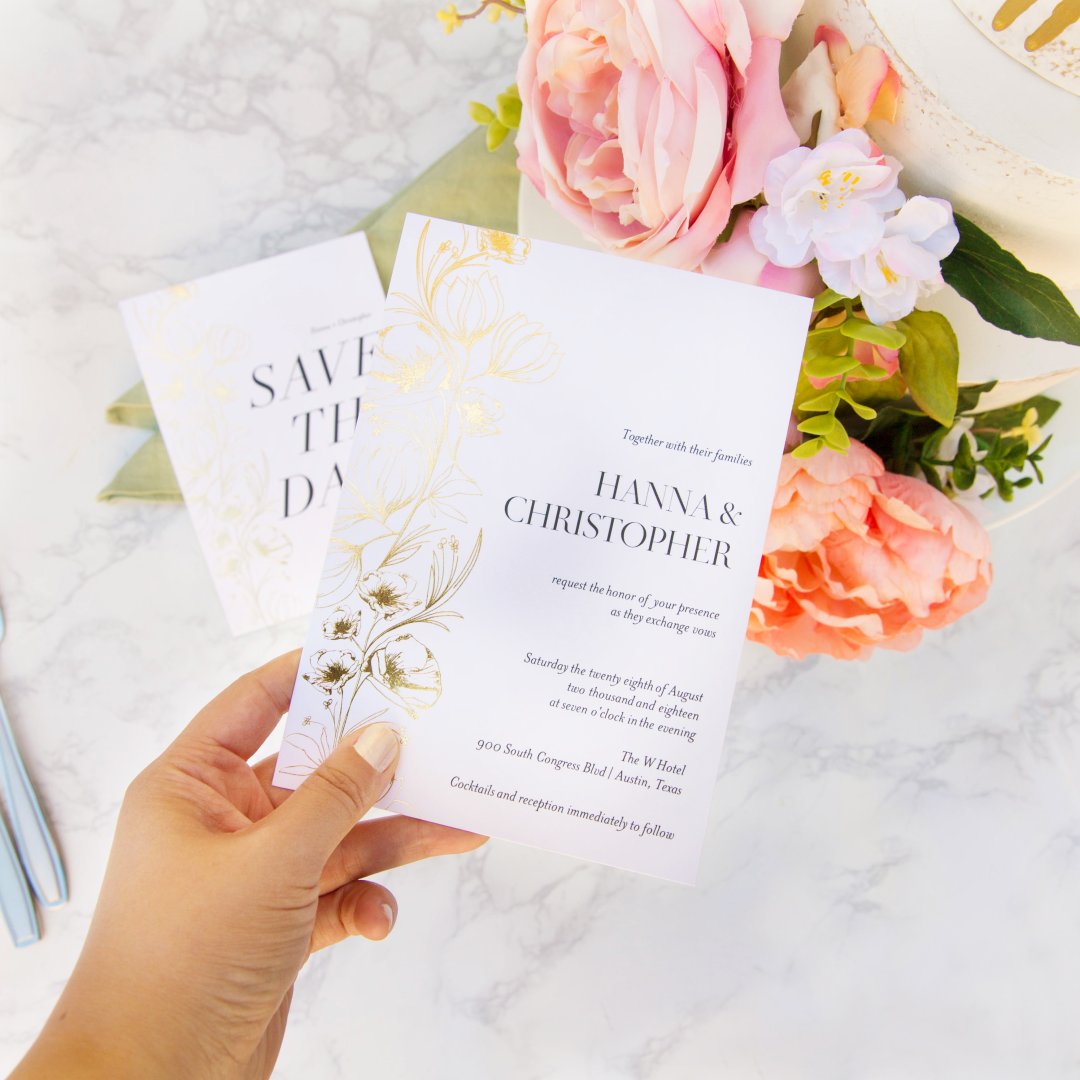 What about this collection are you most proud of?
I die over the intricate flowers in the FOIL!!!The collection really captures a big part of my design sense - organic, yet structured elegance.The collection is timeless and I think brides with many different aesthetics will be drawn to it.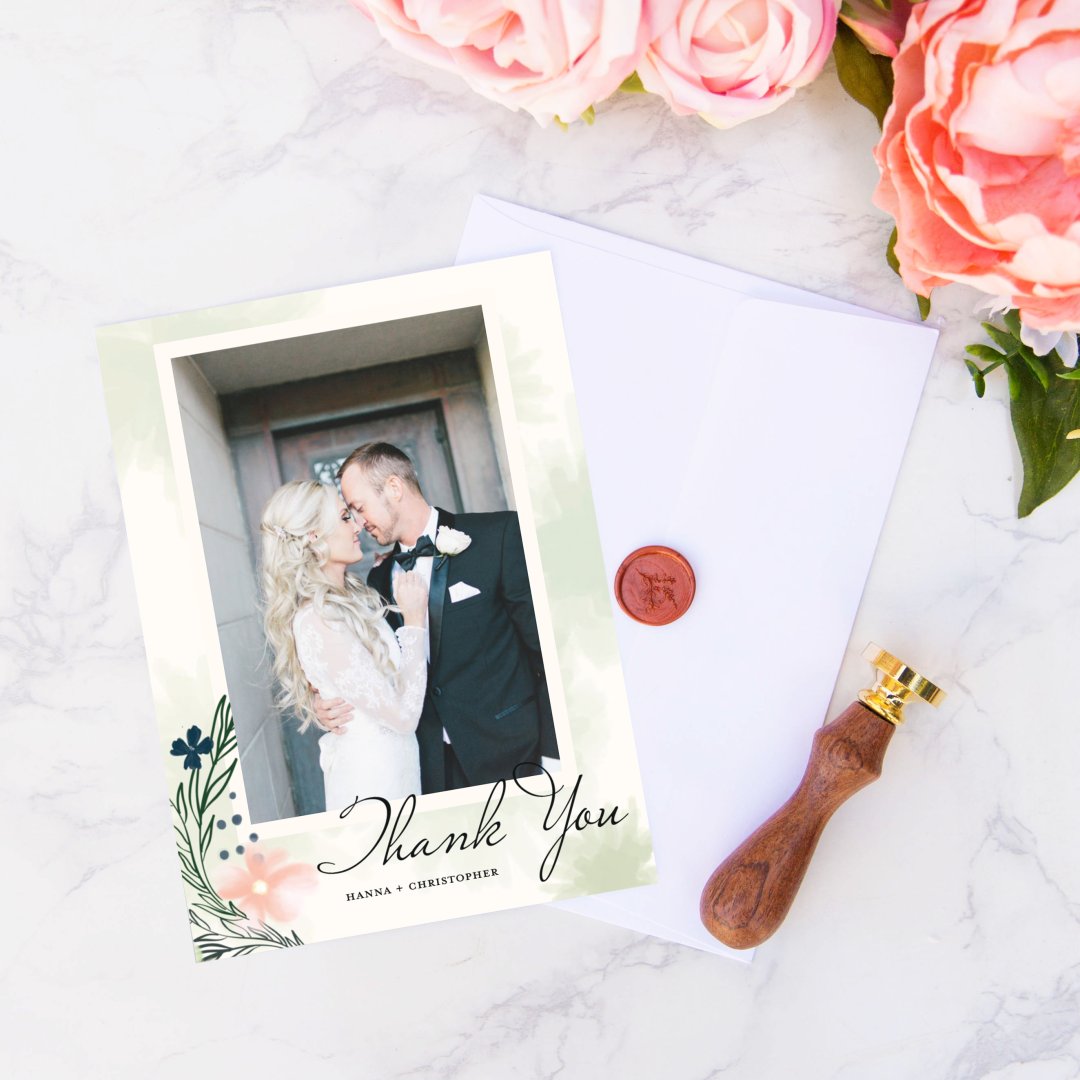 Which card or design is your favorite?
Come on, you can't pick a favorite child! I really love both collections as they represent two distinct pieces of me equally.
Describe this collection in three words.
CHIC. Elegant. Fresh