Latest and Greatest Wedding Trends for 2018 from the Experts
Your wedding needs to be perfect, and every detail matters. So what's trending in the nuptial world for 2018? This guide shows you ten of the hottest movements for this year's best, most lavish and most memorable weddings.
10 Newest Wedding Trends for 2018
This year, weddings aren't as much about tailoring a wedding to yourselves - they're more about showing guests how much they mean to you. The main idea is to create a memorable, charming and community-centered wedding, which these ten trends do.
High Quality Save the Date Cards in Foil
Eye-catching (and luxurious) foil Save the Date cards are already going out for summer weddings - they're a precursor to formal invitations, and they're particularly popular as a heads-up for the destination wedding crowd.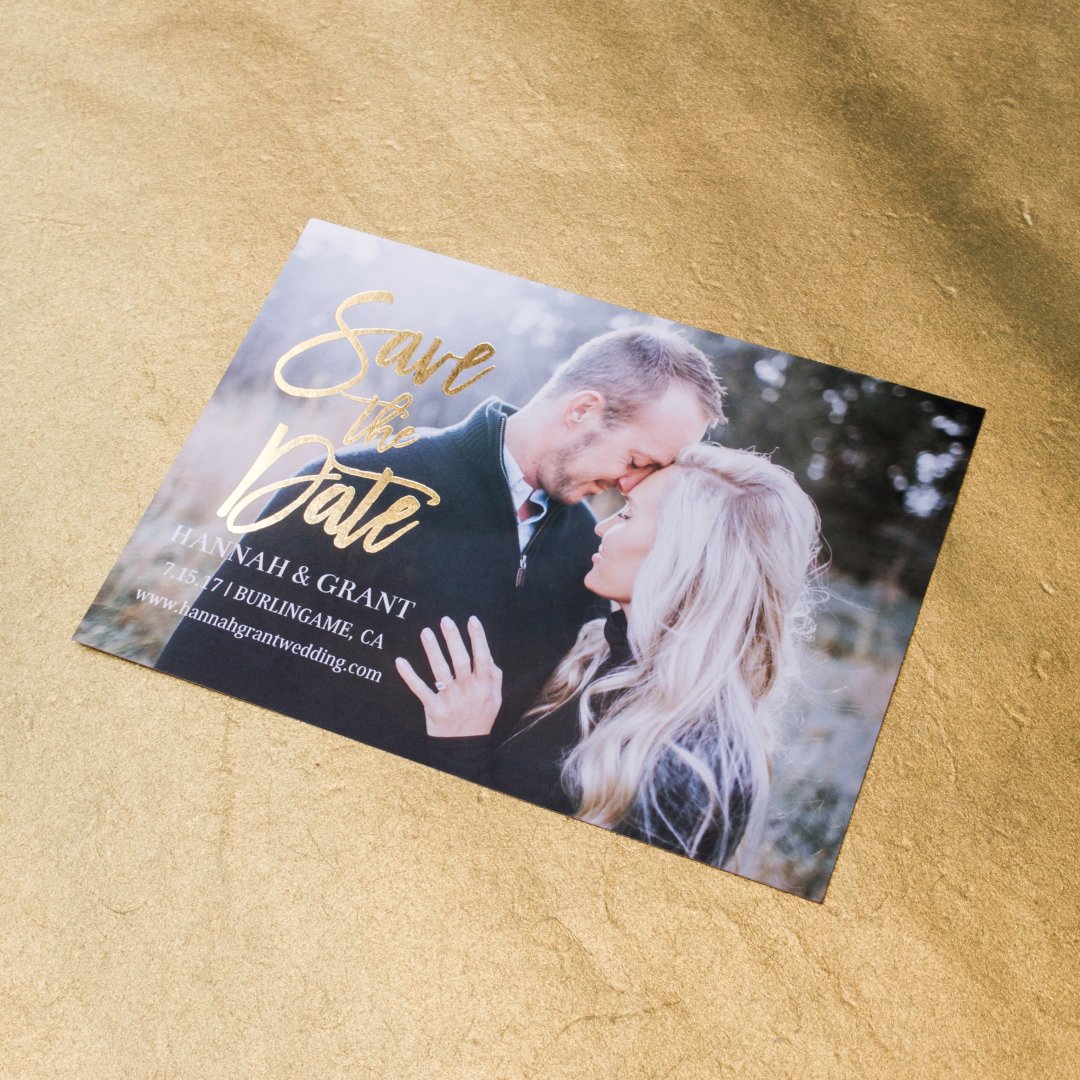 Formality Rules
Tradition has always been a big part of stylish weddings, but a big return to classic tuxedos for the groom and extremely formal wedding gowns for the bride are in the works.
Creative Entertainment
While you'll all still do the chicken dance at your wedding, couples are finding new ways to entertain guests, too. Photo booths with the celebration as the backdrop are exceptionally popular, and they make great memories for a photo book later.
Silver and Chrome
Forget gold, brass and rose gold in your wedding - silver and chrome are what it's all about this year. Interestingly, these shiny wedding elements are following home décor trends that interior designers are raving about this year.
Hanging Flowers
Anyone can put flowers in the center of a table, but truly exceptional wedding planners create hanging arrangements that keep tables clear so guests can interact more easily.
Creative Menus
Forget standard fare and make room for appetizer stations - especially interactive ones (think "roll your own sushi"). Farm-to-table menus and time-honored family recipes are popular for dinner choices, as well.
Plenty of Greenery
Using potted plants as aisle décor, living bars featuring freshly cut foliage and giving guests living plants as take-home gifts, especially those that are locally native, are all ways brides and grooms are incorporating greenery into this year's weddings.
Amazing Desserts
You'll still need a wedding cake (and you'll still have the cake-cutting ceremony), but bringing in creative desserts like ice cream sandwiches, custards and even individual pies can make your wedding extra-memorable for all your guests.
Creative Colors
Bright, festive colors are making a comeback this year, and even grooms are in on it. Navy is the new black when it comes to tuxedoes, even in light of the return to traditional styles.
Destination Weddings
Booking a room block where all your guests can stay together for a destination wedding themed to local culture started picking up steam last year, but this year it's even more popular.
What Does Your Dream Wedding Look Like?
We'd love to hear about your dream wedding or check out a link to your wedding photo album, so share your best ideas in the comments below!