New 2016 Wedding Suites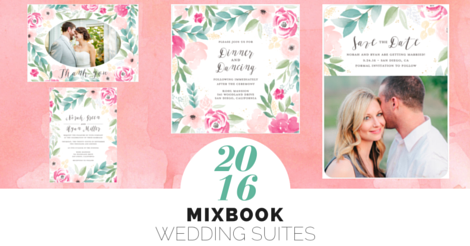 The other day I went to a spinning class and the instructor was shouting at me to pump it up a notch. Now you have to understand, I was drenched. It was 200 degrees in the room and I had been biking like a fire was behind me. There was no 'up a notch' at this point. So what did I do? I did what any sane woman does in those situations.  I told the instructor he didn't need to shout, I was only 52 years old and could hear him perfectly fine thankyouverymuch.
The teacher was clearly flabbergasted by how amazing I look for 52 – how in shape I am for 52 – how much of a stone cold fox I am, that he never shouted at me again the whole class. Instead, he kept shouting at the rest of the class to be more like me. The compliments rained down like gold. I loved every minute of it.
By the way, I'm 39. Don't judge me. It was really really hot in there.
The point of the story is that sometimes people can think you've done a whole lot of something, when in fact you've done a whole lot of nothing. Enter Mixbook.
Weddings take about a billion gazillion (that's a real number) hours of planning. At some point we all hit our 'no up a notch' point.  So don't waste valuable time with minutiae when Mixbook can pull all the design elements together for you in a nanosecond (also a real number).
You could design the invites, the RSVP cards, the place cards, the thank you notes, the photo books, the reception cards, the rehearsal invitations.... OR you can have Mixbook do it all for you in an afternoon. I'd choose the afternoon!
Let's take a few examples….
Example One: It's an almost-summer wedding at Mimi and Grandpa's ranch in Texas. Now some people think Texas is dry as a bone, but that's just not the case is it? You know all about the wild flowers, the romantic tall grass – they don't call it a Texas prairie for nothing.
But how do you capture so much beauty in your bridal stationery in less than a quadrillion (still a real number) hours of design work? Mixbook. That's how. We've sent our artists out into the prairie so you don't have to. No bride should have to design her photo book with a prairie dog in her lap. You're welcome.
Our Boho Florals design features bright, soft watercolor florals and foliage. Just a little taste wildflower style for your whimsical romance.
Now picture this one: You've spent the last 4 months chasing down the manager of the hotel you've loved since you first moved to the city. You've emailed him, called him, taken him to lunch, waited outside his apartment with Chinese food (no one's judging) and now he's just called – the rooftop is yours 5 weeks from yesterday! Yay! (wait for it) Oh Fudge! 5 weeks?!
Fear not, Mixbook's got you covered. We've already done all the design work you need because come on! We all knew you'd wear that manager down! Nothing says a city wedding like the golden glitter of city lights. Our beautifully simple design Gold Foil Wedding, is a stunner. 
Another classic tale: You're Jewish. He's Catholic. The whole engagement has been one big compromise after another. Thank goodness you won the design toss because there was no way you wanted the Crucifix and the Star of David on every invitation. Go with our Simple Modern Wedding theme, it's elegant, simple and modern – just like you and just like him. And best of all, you can let Mixbook do all the work so you still have plenty of free time to negotiate who's going to perform the ceremony. Thank you, Mixbook!
Last example: (I've got another spin class to get to): It's September on your own private little island in Maine. It's beautiful and perfect and the most romantic place you've ever ever ever been. One small hitch: there's no power, no standing buildings and no way to get there except by boat. Mixbook knows that where there's a will, there's a way. So while you're bringing in the food, the power, the tables and the guests – we'll hand over the perfect bridal stationery that will make your job that much easier: Outdoor Botanical Wedding.
Our complete wedding stationery sets are the best way to save time and get the complete theme for your paper necessities. From Save the Dates to the Thank You Cards, you're set--no sweat! Mixbook: Novillion hours of free time for you and counting…(still a real number, by the way).