How to WOW with Holiday Cards
The tree is up, the lights are strung, and your favorite holiday decor is brought down from the attic to be displayed. During the holidays, we always put our best festive foot forward. Whether it's our home, how we interact with each other, it's how we spread holiday cheer.
The easiest way to spread cheer is with holiday cards. It's a holiday tradition millions of families partake in, sending greetings to friends and family all over the world. Mixbook's holiday cards give you all the holiday magic needed to really WOW your recipients. With our endless customization capabilities, real foil embellishments, quality card stocks, and new card shapes, your holiday spirit will standout from the rest.
Design
We've been working with exclusive designers all year long. Our latest designer collection features gorgeous designs from paper crafters, creative trendsetters, and on-trend illustrators. If you're looking to stun with a beautiful card design, browse our designer collection here.
Our designers have searched all year for the most beautiful designs and created a card that's perfect for you. Good luck choosing your favorite!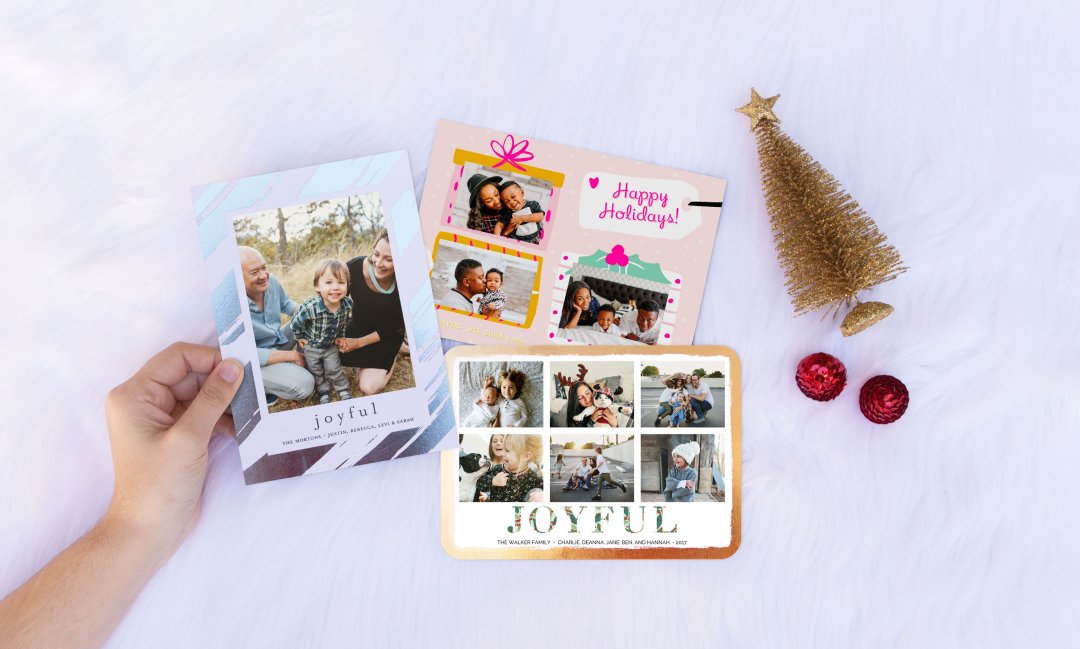 Real Foil
Nothing catches your recipients eye than real foil! Mixbook offers gold, silver, and rose gold options for our 100+ foil card themes. All our foil themes bring the holiday shine to your greeting cards. Choose from foil borders, brush strokes, light embellishments, or simple frames. Your recipients are sure to smile when it shines.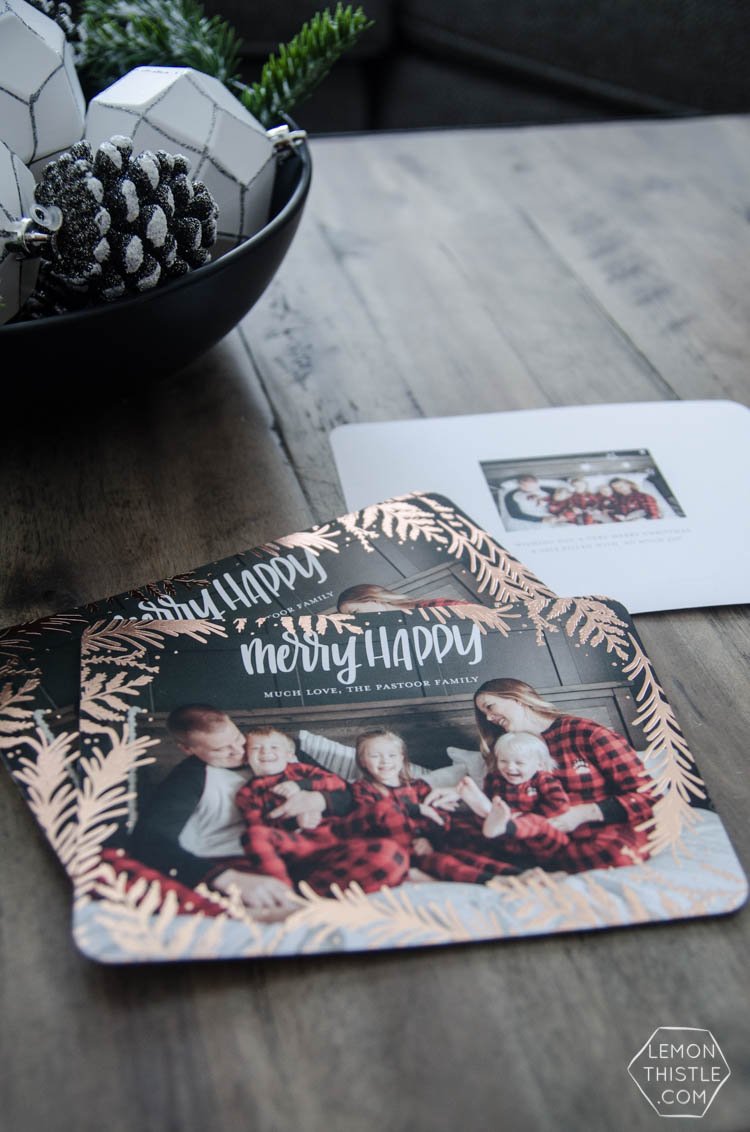 Paper Stocks
Mixbook offers a variety of different paper stocks to compliment your holiday greetings. Our suggestions for the holidays: Cotton, Luxe, or Pearl! For more detail on each stock, see our previous article here. In short, Cotton will add a soft organic texture to your card. Luxe Board is our thickest card stock and feels incredibly luxurious. Pearl paper adds a soft shimmer and lustre to your card. After all it's the little things that matter so don't forget to choose a stock that elevates your design.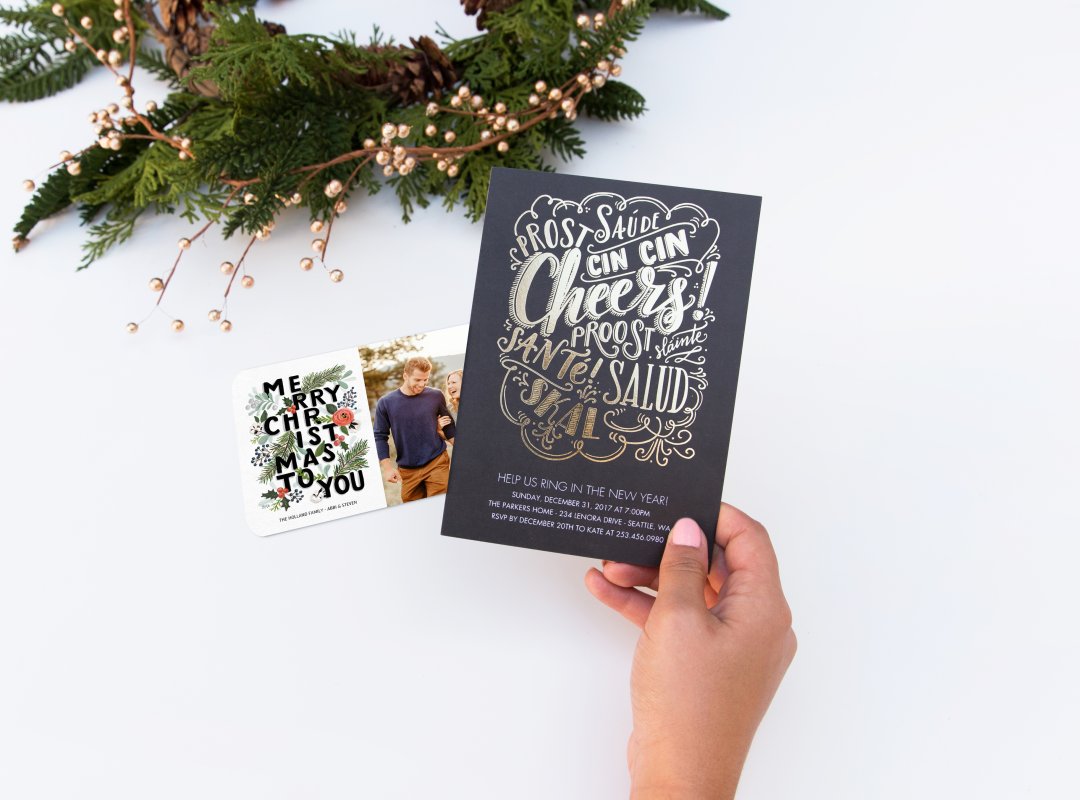 Card Shapes
Out with the traditional square or rounded corner cards, we've got a new variety of festive shapes that will be unique to your holiday season.
You'll have the ability to choose from six different card shapes:
These shapes can add a very elegant touch to your holiday cards or also compliment the design you chose.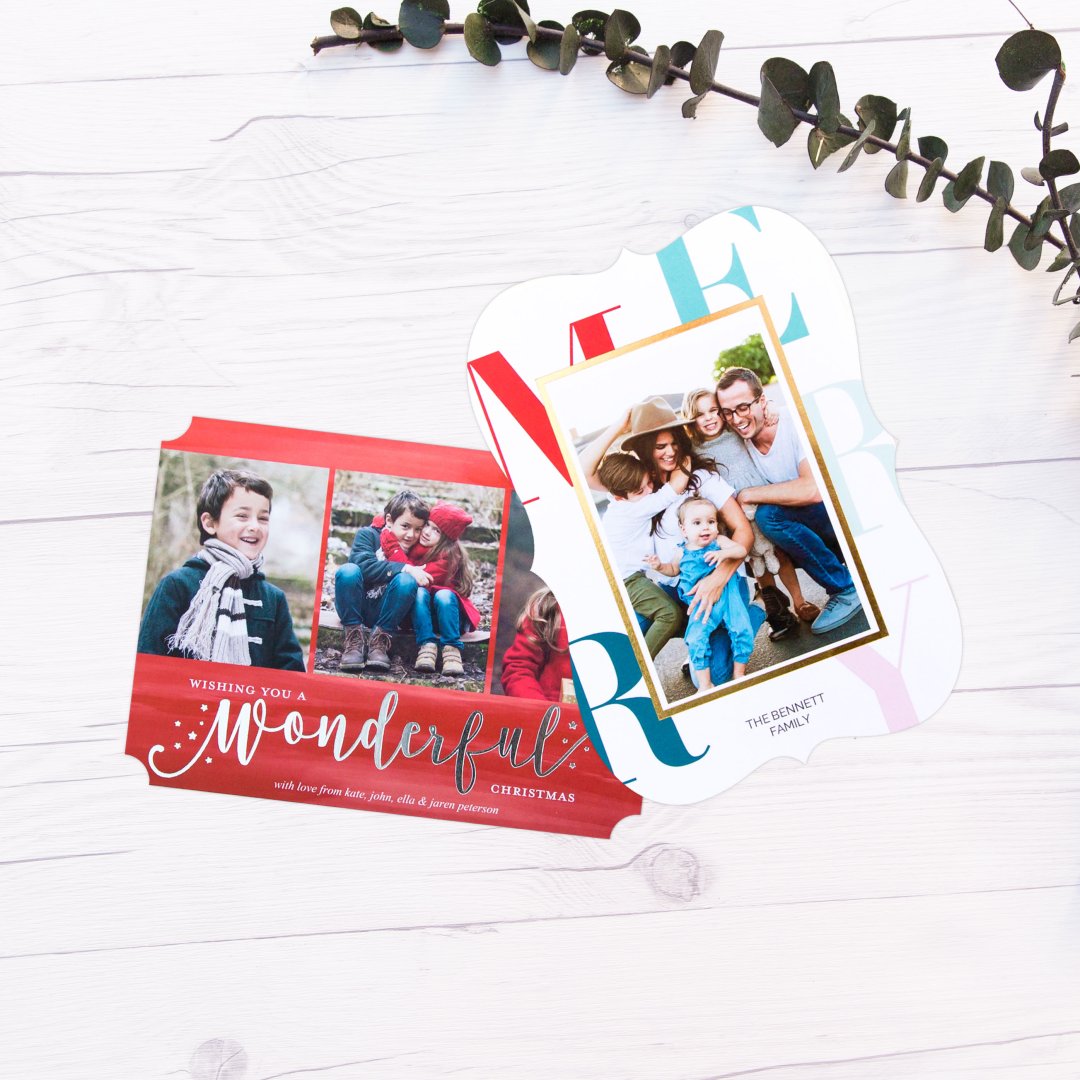 Printed Envelopes
Ok, this one may wow you as well. Mixbook can pre-print your envelopes so you don't have to! Choose from different colors and fonts for a tidy address that looks holiday official! Your writing hand will be thanking you for not having to address hundreds of cards yourself.
We hope these tips and tricks help you make the most out of this holiday season. We're so excited to offer all these extra additions in order to help you create the holiday card you've been wishing for. Happy Holidays!