3 Great Last Minute Gifts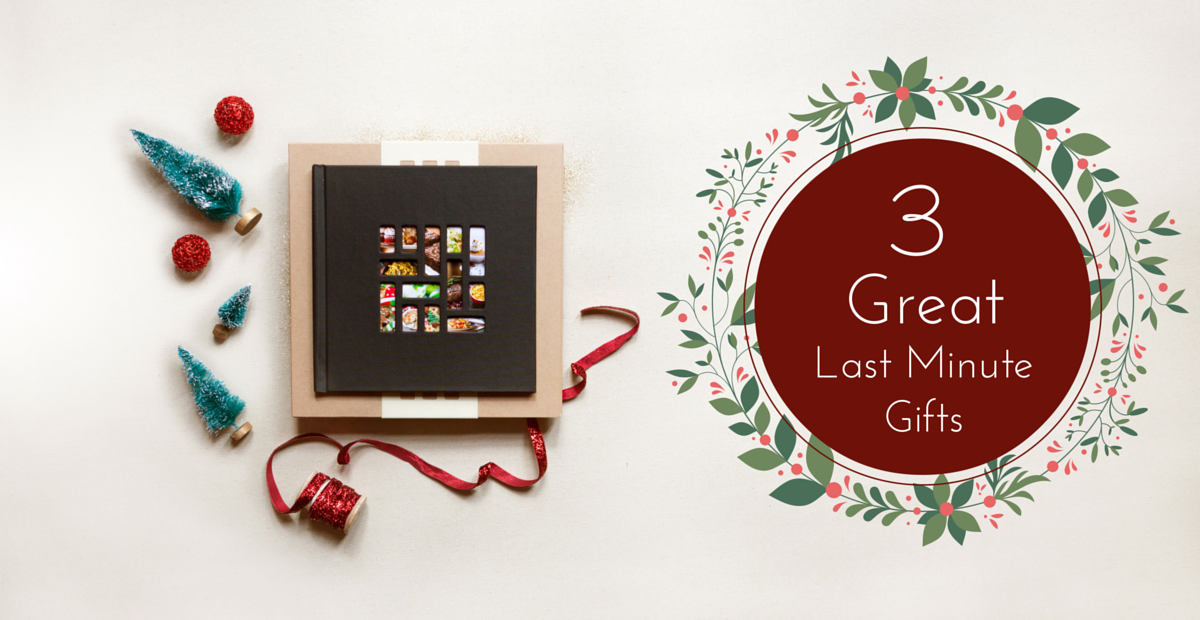 The clock is ticking! With only 5 more days until our Christmas standard shipping deadline arrives (12/19), today would be a great day to get your holiday gifting done. Don't panic just yet! We're here to help even the biggest procrastinators win Christmas with amazing and personal gifts. Mixbook offers some really crafty options this close to Christmas. These gifts are designed to be completed in less than 10 minutes!
Available on both Android and Apple iOS devices, Mosaic photo books are the most popular "instant photo books" you'll find. Import your photos from your phone's library, Picasa, SmugMug, Amazon, Dropbox, Instagram, or Facebook. Select your favorite 20 photos, type a message into the cover page, and your book will arrive in four days!
It all starts with 13 precisely machined windows to showcase your photos. It continues with a durable linen cover that feels great. Your photos are printed razor sharp on silky smooth paper engineered specifically for our presses to ensure colors are vivid and blacks are inky. It all combines to create something wonderful. The perfect gift for someone who doesn't have enough time but doesn't want to sacrifice quality!
Canvas prints are gifts that have major WOW appeal. Choose a photo and pick your size--that's all the work you'll have to do. Import family portraits, pet glamour shots, or beautiful photos of landscapes. Your recipient will be stunned with the quality and sentimental value of our canvas prints.
With Montage, photo books have never been easier. The unique auto-fill feature of our Montage photo book software lays out your photos without any effort from you! Choose from beautiful custom-designed themes and watch your photos come to life. Montage photo books display spreads in a lay-flat build so your shots are seamless and smooth page to page.
Just because the Christmas holiday is almost upon us, doesn't mean you should settle for a gift you know they'll return. Put some sentiment and thought into a beautiful photo product from Mixbook.com. Check out more holiday gift ideas here and here! Review all of our holiday deadlines here as well. Now get gifting!